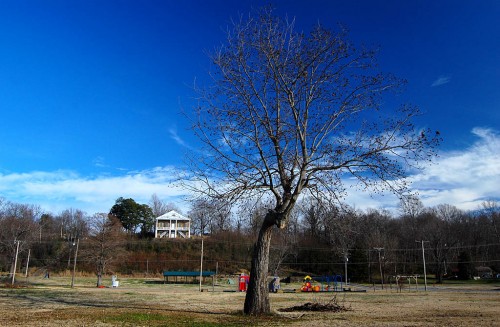 Thebes, like Cairo, has been a place I always swing by on my way to or back from Cape. Like Cairo, there's less and less there every time I visit. The floods have taken their toll over the years.
The one constant, though, is the Thebes Courthouse, sitting high on a hill overlooking what used to be a thriving river community. There's plenty of historical information out there, so I'm not going to rehash it. Here's a link to the official Thebes Courthouse website.
I'm just going to show you photographs of the courthouse taken between 1966 and 2011 (the black and white shots are from 1966). Some of the photos will look similar, but on closer examination, you'll find they were shot in different seasons and different years.
Thebes Courthouse photo gallery
Click on any photo to make it larger, then click on the left or right side to move through the gallery.