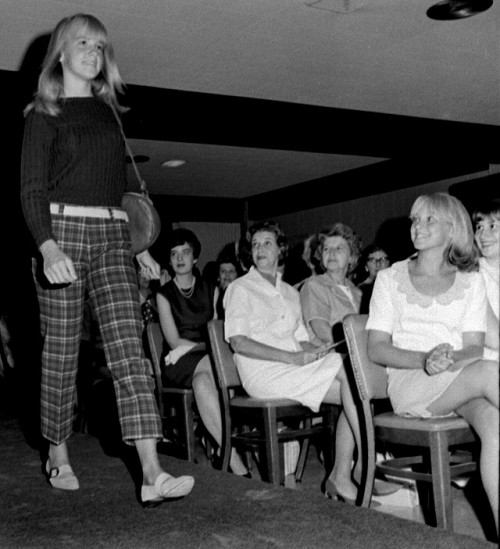 Missourian photographer Fred Lynch dipped into his stash of Frony photos to come up with pictures from a fashion show sometime in the 1950s or 1960s. The first photo ran June 30; the second showed up July 14.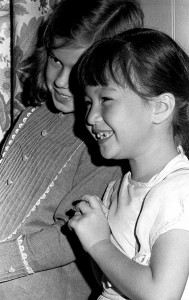 That jogged my memory. I have couple sleeves of negatives that were slugged TAC Fashion Show 1966.
They are pretty unspectacular, but I thought someone might enjoy seeing them. I won't even try to ID anyone in the photos. I don't know where the show was held, either. You'll have to fill in the blanks.
I have another set of photos marked TAC Fashion Show Prep /3/9/67 that I'll run down the road.
The difference between boys and girls
These little girls were following and critiquing every outfit as it went by.
1,000-Yard Stare
The guys have that thousand-yard-stare, my-watch-must-have-stopped look.
Photo gallery of Fashion Show
Click on any image to make it larger, then click on the left or right side of the photo to move through the gallery.