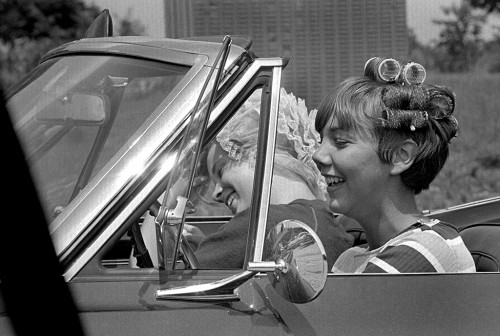 I don't know who these young ladies are nor where the single frame was taken. Looks like they might have had plans for something special that evening.
Me? The rest of the roll was of rescue workers dragging for a drowning victim. I never knew what I was going to be doing from one minute to another.
You can click on the photo to make it larger if that'll help you identify who the girls are.