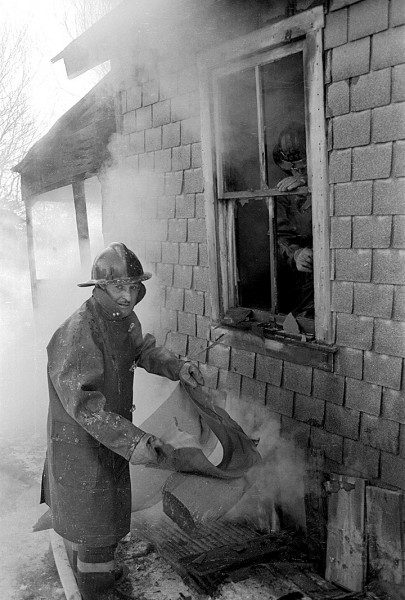 Fires have been on my mind today. I woke up to news that Athens' uptown area had been hit by an early-morning fire that did serious damage to four or five businesses in buildings dating back to the late 1800s. The Union, a bar that had been a popular university watering hole since the 1950s, appears to have been the most serious casualty.
The city's "uptown" is very similar to Cape's "downtown." They are both constructed of buildings that adjoin each other and that are over 100 years old. Once a fire gets started, it's easy to lose a whole block.
This fire was a lot smaller. It was in Smelterville, but I don't recall any details.
It might have been January 1966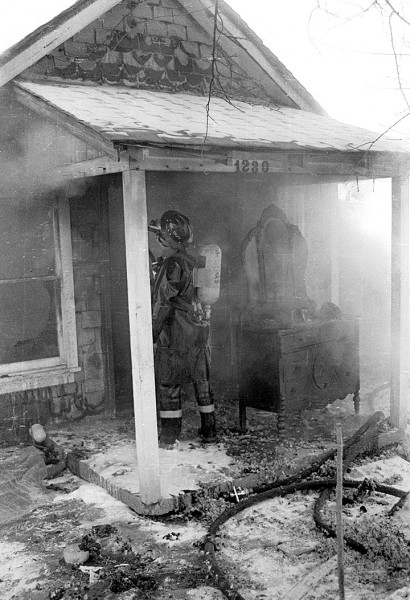 I found a Missourian invoice where I billed the paper $5 for a fire on January 29, 1966, but Google doesn't have the microfilm for that day on file, so I couldn't look up the story.
Based on the way the water sprayed on the fire has already frozen, it sure LOOKS like a cold January day.
Going back in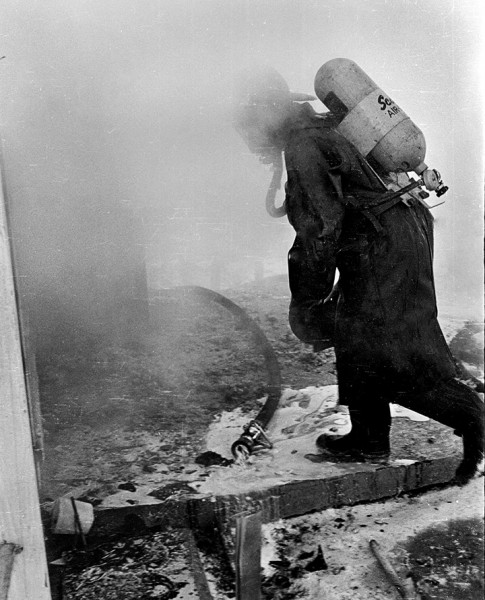 It appears the only thing saved up to this point was a dresser. I don't know if that was all that was salvageable in the house or if they hadn't started their overhaul work yet. There's another shot that shows a fireman with a pike pole getting ready to enter. That's what they use to tear into walls and ceilings to see if there are any fire extensions.
I'll never forget another fire I worked not far from there.