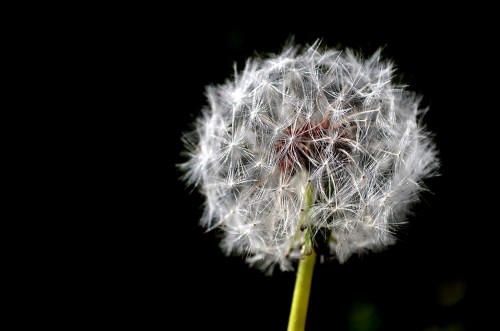 I walked around Mother's house to check for any damage from Thursday night's storms (we heard a roar that almost drove us to the basement). We had a few dead limbs down, but nothing really worth hauling out the chain saw for. I mentioned a couple days ago that things were greening, purpling, yellowing and reddening all over the place.
What I did NOT expect to see was a patch of dandelions already going to seed. (Click on the photo to make it larger.)
I know that it's a sign of disgrace to have dandelions in your yard, but I've always had a soft spot for this colorful little weed.