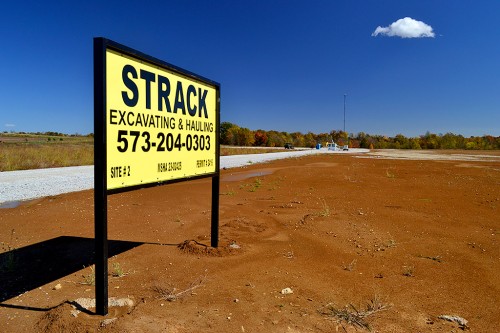 I did a couple of pieces about what I thought was the Strack Quarry in Fruitland near Saxony Lutheran High School. Several readers gently suggested that I might be wrong about which quarry I had photographed and I had this sinking feeling they might be right.
Laura Simon had an aerial photo in the January 16, 2013, Missourian that confirmed my fears: yep, I had been photographing the Heartland Materials facility, which is immediately south of the high school. I focused on it because it was the closest to the school.
When I was home in October, I made it a point to track down the REAL Strack quarry off Hwy 61 coming into Fruitland. Their permit to mine is back on hold pending an appeal.
Just scratching the surface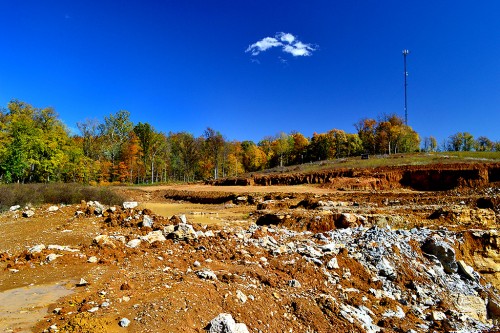 So far it looks like Strack has been just scratching the surface by hauling away the overburden and using it for fill along the highway. You can see here how they've been scraping away the hillside.
Nobody working the pit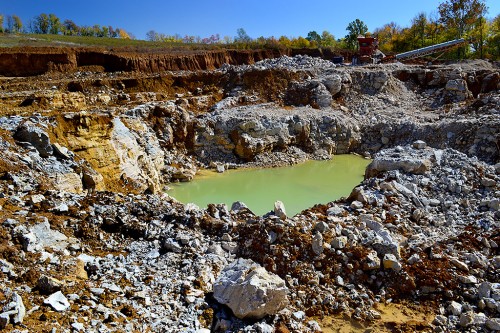 Nobody was working the pit the day I was there. I didn't see any Keep Out signs, but the heavy gumbo mud that nearly sucked my shoes off provided an effective barrier to getting close.
Setting the record straight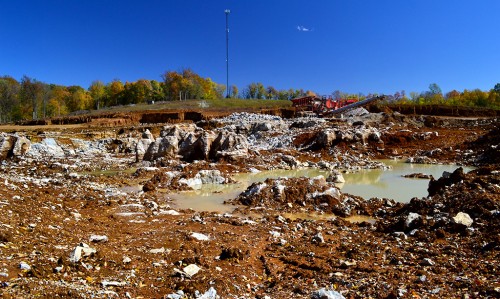 So, much to my embarrassment, these two stories show the Heartland site, not Strack.