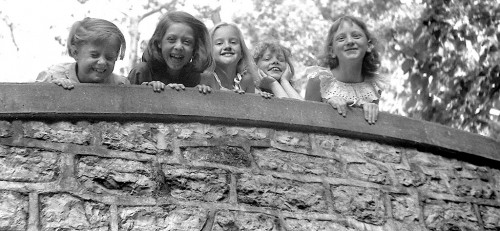 About a year ago reader Steve McKeown sent me a selection of family photos taken by his father, James D. McKeown III. I was scrolling through my directory of scanned photos when these photos jumped out – not because the girls are cute, which they are – but because of the Cape landmark they are posing on.
I'm going to bet you've had your photo taken on it at some time in your life.
Gallery of McKeown pictures
Click on any photo to make it larger, then click on the left or right side of the image to move through the gallery. If you haven't figured out where these were taken, I'll give you a hint.