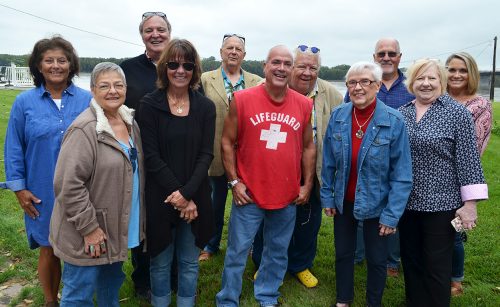 A bunch of the Class of '66 folks who came to Cape for their 70th Birthday Party reunion (because lots of them turned 70 in 2018), were hardcore Capaha Park Pool Rats (a description coined by Terry Hopkins).
They thought they'd take advantage of being in town to congregate at Jack Rickard's house at the base of what used to be the Mississippi River traffic bridge.
Pool Rat Memories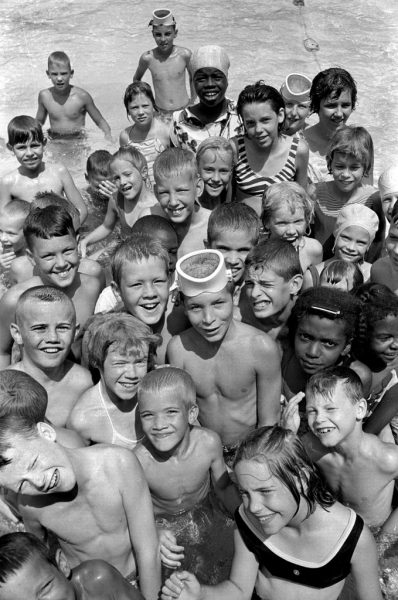 Just about the time the pool was razed, I asked some of the former lifeguards and swim instructors to tell me what they remembered of their swimming days in the middle and late 1960s.
Wife Lila, Bill Jackson and Terry Hopkins shared some touching memories you can read at this link.
Photos on exhibit
Many of the pictures in this gallery will be on exhibit at the Cape Girardeau County History Center across from the courthouse in Jackson. The museum is open Monday through Saturday from 10 to 4. The exhibit will be up until around the end of October.
Some of the prints are available for purchase there.
Click on any of the photos to make it larger, then use your arrow keys to move around.