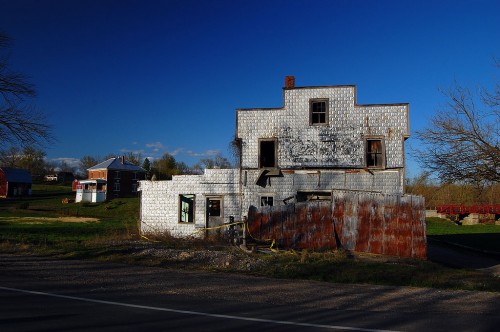 When I wrote about the Silver Dollar Tavern in Old Appleton in 2010, the old lady was beginning to show her age, but she still sported a shiny silver exterior.
Metal exterior stripped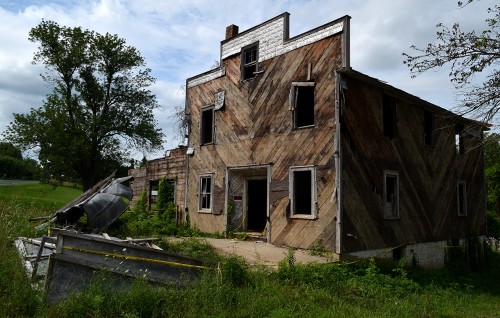 When I was there on July 22, 2015, all but a few scraps of the metal exterior had been stripped off.
The earliest newspaper story I could find about the Silver Dollar was from 1948. Like most folks pushing 70-plus, she looked a lot better before she was undressed.
Silver Dollar Tavern photo gallery
I'm afraid that the next time I pass through Old Appleton the landmark tavern will be gone. Click on any image to take what might be one last look at her, then use your arrow keys to move through the gallery.