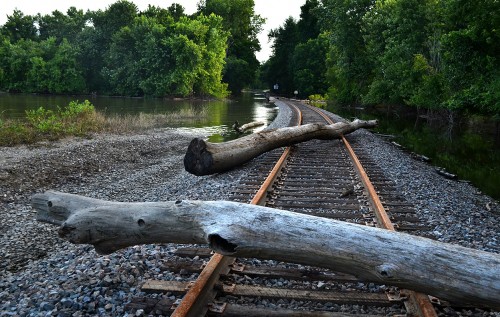 The last thing I did before blasting off to the Tulsa wedding on Friday, June 19, was to go to Dutchtown to get ready for what I thought was going to be a major flood that would cause some lumber we had to float off.
By the time I got back in town, the water had gone down to where it appeared to more of an inconvenience than a disaster. (Click on the photos to make them larger.)
Clearing the way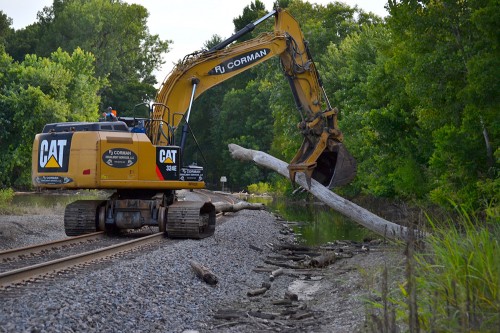 I spotted these snags across the tracks near CR 654 north of Cape. The rusty rails indicated that no train had come that way in quite a while.
While I was shooting the first photo, I heard a noise behind me and gave way to a railroad crew coming through to clear the line. One of the workers said the main line was open all the way to Wittenberg, but nothing could move south until Cape opened the floodgate north of Sloan's Creek.
Tanks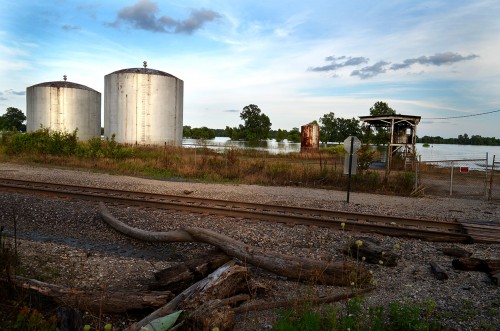 Google Earth shows these tanks are usually set way back from the river, but they must have been surrounded by water when the flood was high enough to top the railroad tracks.
Airboater frolicking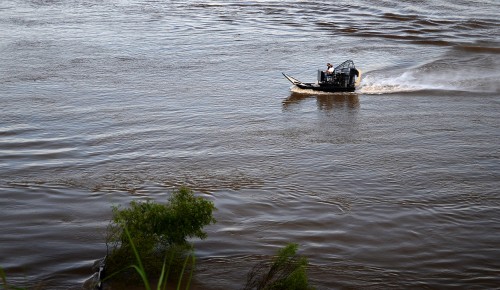 This guy was running up and down the river below Cape Rock.
Twin Tree Park cut off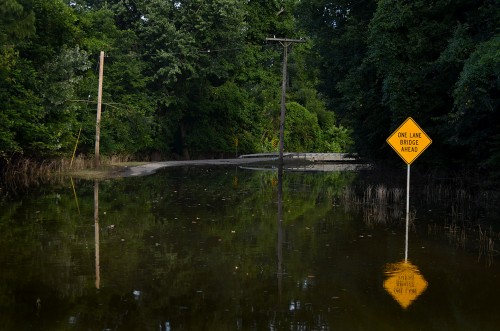 Water was over the road just south of Cape Rock and at Juden Creek, cutting off access to Twin Tree Park.
Good fishing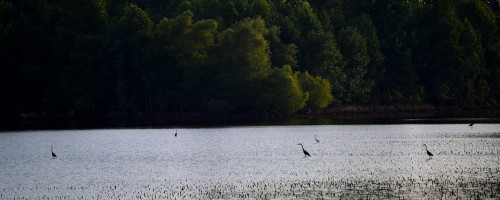 Flocks of wading birds enjoyed fishing in the flooded fields around Dutchtown.