These photos were taken for The Missourian's Farm Page June 8, 1967.
Haymaking Time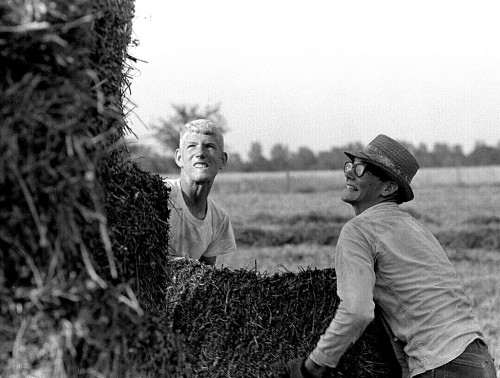 The caption below the photo says that "it's haymaking time in Cape county and on the John Below farm near Allenville, activity has been brisk. Throwing a heavy bale aboard a pickup truck are Terry Givens (foreground) and Johnny Below."
Rain hasn't been problem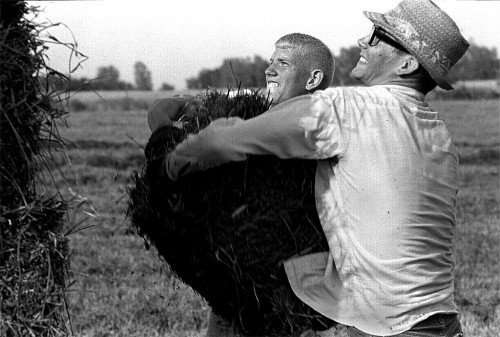 The caption continues, "Cutting of 162 acres of hay on the farm started Sunday. Rain has not been a great problem, Mr. Below reported."
Learned to "hunker"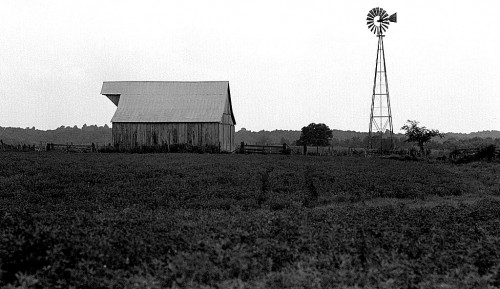 I filled in as Farm Editor from time to time. It was there I learned how to "hunker," something that served me well over the years. You "hunker" by planting your feet flat on the ground, then "sitting" so that your bottom almost touches the ground. With a little practice, it can be comfortable when you're chewing the fat with a farmer. It helps if you have a weed to chew on while you're hunkered.
Hunkering was a lot easier when I was younger and more flexible. De-hunkering has become much more difficult over the years.
I also learned that "Below" is pronounced more like Blue or Beelou in the area.