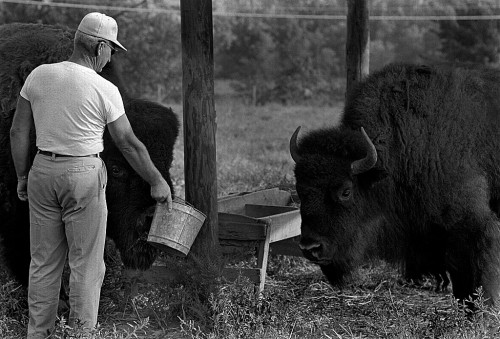 Leo A. Heuer and his two buffalo made it into The Missourian Aug. 28, 1967. The bull stood six feet high and weighed 1,900 pounds, the story said. The female was lighter, 1,200 pounds. They were about eight years shy of full maturity, when the bull could stand seven feet tall and weight as much as 3,000 pounds.
Bought them from Grant's Farm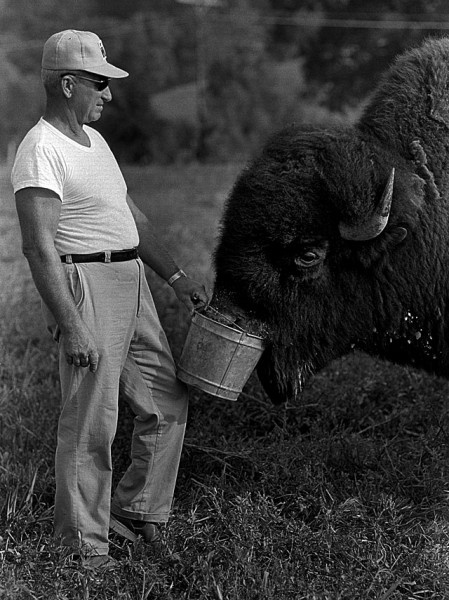 Heuer bought the two beasts from Grant's Farm, owned by St. Louis brewer August A. Busch, in 1963 for $600. At the time, they were small enough that you could almost pick them up. He said raising them wasn't a great problem, that they were sturdy, durable animals that fared better in extreme heat and cold than cattle.
The farm was located on Three Mile Creek Road, about two miles east of Highway 61.