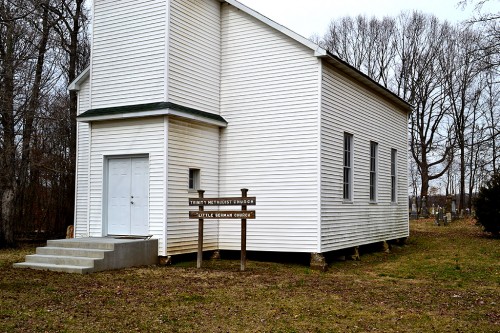 The sign in front of the plain, white church on Hwy N, two miles northeast of Delta (before the N.U.T. intersection), reads "Trinity Methodist Church" – "Little German Church."
It looks like the foundation is made of field stones stacked atop each other with a little mortar to keep them in place.
What history he saw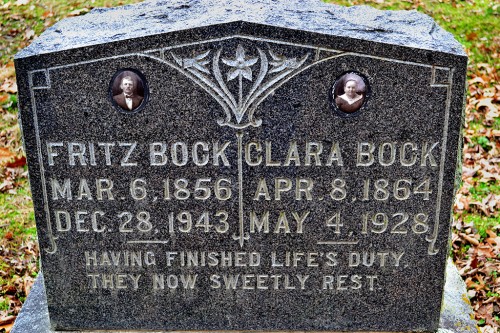 I was amazed at the birth and death dates on Fritz Bock's tombstone: the man was born before the Civil War and died in the middle of World War II. THAT'S a set of bookends you don't see often.
I don't know any of the church's history, but the FindAGrave website has a pretty complete listing of the burials behind the building.
Little German Church photo gallery
Click on any photo to make it larger, then click on the left or right side of the image to move through the gallery.