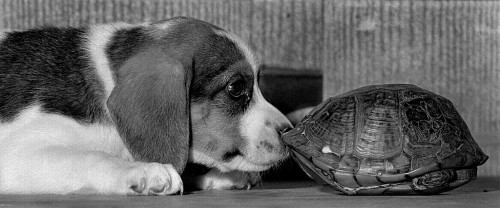 Every day there were tons of rolls of blank newsprint waiting for ink to be squirted on them. Some days you had assignments to shoot photos that would illustrate stories. Other days, the editor would ask, "Got any wild art?"
Wild art – sometimes called CLO, for Cut Lines Only – was a photo or photos that would stand alone without a story.
Photographer wasn't human
All newspaper photographers have to be generalists who can do a competent job shooting whatever arises, but most of them have things they do better than others. I had one guy who had an uncanny ability to shoot sports. He could read the plays better than the athletes; be where the action was going to happen; nail the ball, the number and the action, perfectly exposed and tack-sharp. There was some speculation that he wasn't human.
Others were great at lighting. They could make interiors and food come alive. A few were good at coming up with illustrations for stories that didn't lend themselves to straight journalistic photography.
I was most comfortable shooting portraits, documentary picture stories and spot news.
Animal photos were the exception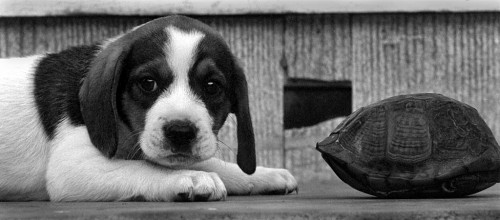 I was lousy at feature photos and wild art. I always wanted to turn feature situations into stories. Very seldom did I ever stoop so low as to shoot animal photos like these.
Tuned to a different frequency
An unsolicited portfolio arrived at the office when I was trying desperately to fill the fifth of five positions that had just come open when the staff was raided and a husband-and-wife team left for a bigger paper. The applicant was someone we had never heard of, working at a small paper we had never heard of, but his feature photos were phenomenal. So phenomenal, in fact, that the chief photographer and I grilled him hard. "We don't set up photos here, and your pictures look, to be blunt, 'too good to be true.' How did you happen to shoot photos X, Y and Z"
"I just get these feelings," he said. "I think, if I stand in this place, it's like I can see in my mind what's going to happen."
It turned out to be true. It was like he was tuned to a different frequency than the rest of us. If he had been as good at picking lottery numbers as he was in being able to predict what was going to walk into his camera frame, he'd have been rich.