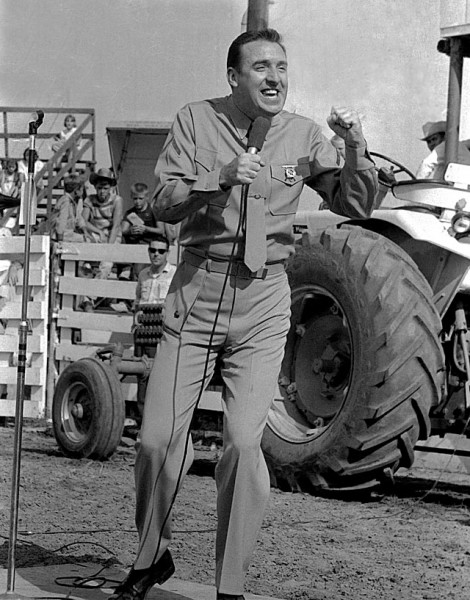 Jim Nabors had just established his identity as Gomer Pyle of the TV show Gomer Pyle USMC when he appeared at the Sikeston Rodeo in 1965. The Missourian ran a brief promo for his appearance, but I couldn't find that any of these photos ran. The only thing I saw was some kids chasing a pig.
That might be because the paper liked to pretend that TV didn't exist in that era.
Official Jim Nabors website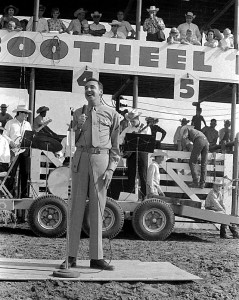 The official Jim Nabors website said he got his start acting in a fraternity skit. After graduating from the University of Alabama, he worked as a typist as the United Nations. After a year in New York, he moved back to the south and worked as a film cutter in Chattanooga, TN.
He moved out to California, thinking it might be better for the asthma he had suffered since a child. While out there, Andy Griffith saw him performing a standup routine and asked him to audition for his signature role as Gomer Pyle, the bumbling gas station attendant.
Nabors a man of many talents
In the course of his career, Nabors had a number one rated situation comedy, a top ten variety show, a talk show and several television specials, a recording career, acted in movies for the big screen and TV, performed in stage productions and many concerts.
He has recorded 28 albums, num0us singles and has garnered five gold and one platinum records.
1965 Sikeston Rodeo Photo Gallery
Click on any photo to make it larger, then click on the left or right side of the image to move through the gallery.