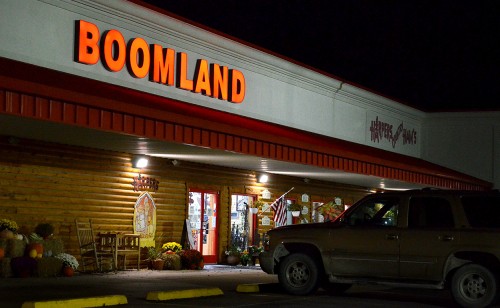 Mother, Curator Jessica and I had a productive day roaming around southern Illinois and Southeast Missouri. With the late afternoon sun taking a dive to nap time, we decided to head home from Cairo by way of Charleston so my Ohio curator friend could see some of the buildings there.
This would be a good time for me to knock off Boomland, I told my passengers. I'd never been there, but it seems like it would be the kind of place a lot of my readers would enjoy.
We missed the Charleston store, but the signs said we would find another one at the Benton exit. I had to explain to Jessica about the Benton Hills.
Halloween and Thanksgiving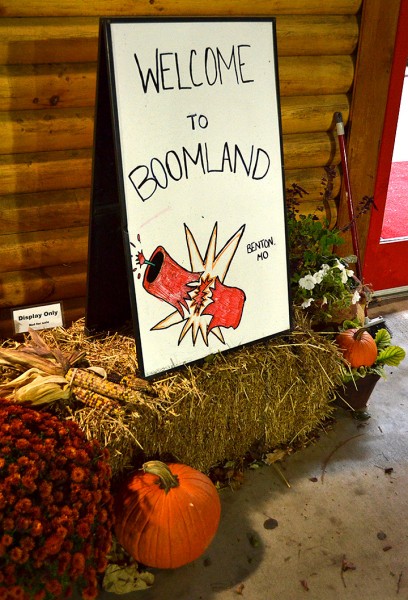 What I took to be a Halloween pumpkin and some corn, which might symbolize, Thanksgiving were by the front door.
Christmas trees on Halloween night?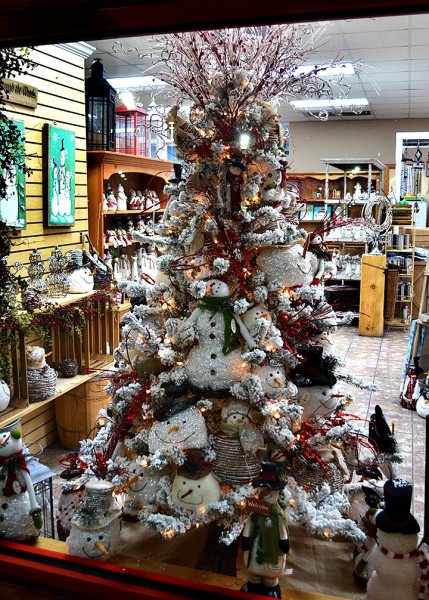 In at least two display windows were Christmas trees. Christmas trees!!!
On HALLOWEEN night.
I don't want to say this is rushing the season, but I was always taught that it was good etiquette to wait until the corpse got cold before asking the widow to dance.
P.S. I didn't coin the phrase "Happy Hallowthanksmas;" someone else did, and Wife Lila passed it on to me.
P.P.S. Boomland is a fireworks joint at heart, so I won't blame them for rushing the 4th of July.