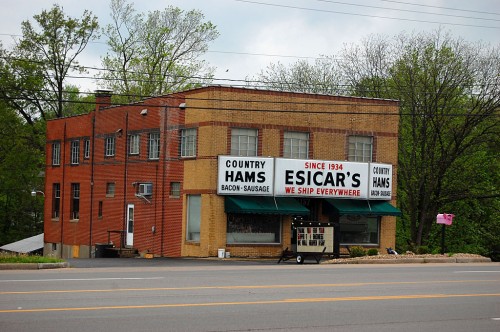 Esicar's, established in 1934, was just down the road from where I grew up, but I'm not sure I was ever in the place.  It's not that I don't like country ham – I love it – it's that Dad always thought their hams were dry, and he never shopped there.
He must have been in the minority, because the Esicar's was in business for 73 years, before selling out in 2007.
The sign on the front of the building says, "We Ship Everywhere." A Missourian story quoted Richard Esicar as saying, "We sell more meat in Florida than we do in the state of Missouri."
The store is open under new management, but I still haven't been in it. I guess I should give them a shot the next time I'm in Cape. Maybe Dad just got a bad one.