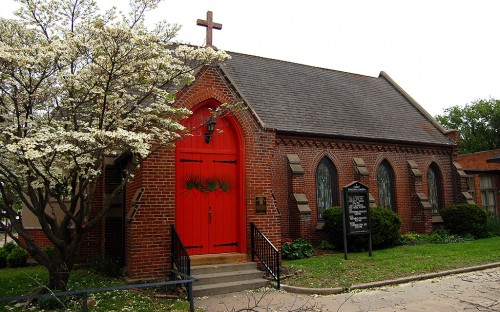 There are two Cape Girardeau landmarks across the street from each other at Themis and Fountain that I've passed hundreds of time while working at The Missourian and going to the library that never caught my eye much.
The first is Christ Episcopal Church, a tiny building with a bright red door. (The original building is relatively tiny, but  Google Earth photo shows several larger buildings attached to it.) I'm pretty sure I was never inside the building, even though I had friends who went there.
May Greene Garden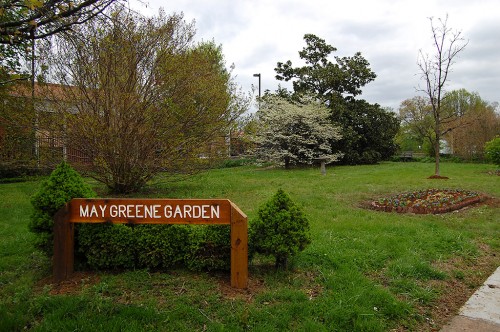 Even more invisible was May Greene Garden, tucked in behind what used to be the Federal Courthouse. It was named after May Greene, who taught in Cape schools for 53 years and had a school in South Cape named for her.
These photographs were taken in the spring of 2011. Click on them to make them larger.