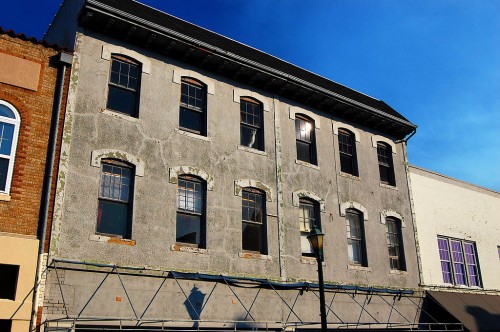 I was walking down Main St. in October shooting mug shots of  store fronts. Some of the buildings had neat patterns of light and shadow. Others had some nice reflections. Others were just there.
I shot 10 frames of this building or parts of it. None of them were particularly inspiring. Just record shots in case it burned down next week.
What's that in the window?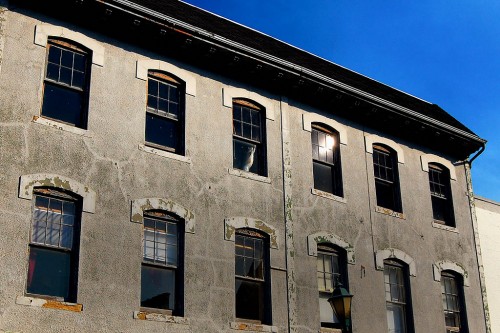 It wasn't until I looked at the photos on a large screen that I saw the cat in the window. Here's a slightly tighter crop of the same photo. (Click on the photos to make them larger.)
He / She was in the frame taken at 15:50:18 and was gone in the next frame at 15:50:25. I would love to lie and say I saw the feline and managed to capture the decisive moment, but shooting it was pure, dumb luck.
Serendipity made the photo, not the photographer.