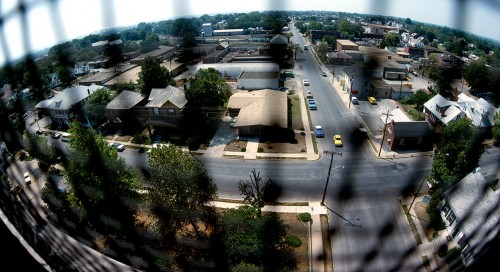 We might as well stay on Frederick Street one more day. We explored the back of Fire Department No. 1 two days ago, and the bus station at 16 North Frederick yesterday. While shooting the old bus depot, I parked in front of Cape-Kil, which has been there since 1949. That made me think of another building on that street.
Here is a photo I shot looking south from the bell tower of the Trinity Lutheran Church in the summer of 1978, before the church was torn down. It shows Themis running from left to right and Frederick running from top to bottom. It was taken with a 16mm Nikon fisheye lens, which explains the curvature. The lines are from a mesh screen covering the opening in the steeple.
On the southwest corner is a small red brick building that always fascinated me for some reason. Maybe because it "looked" old. It had been vacant – or looked vacant – for as long as I could remember.
Cape-Kil is still there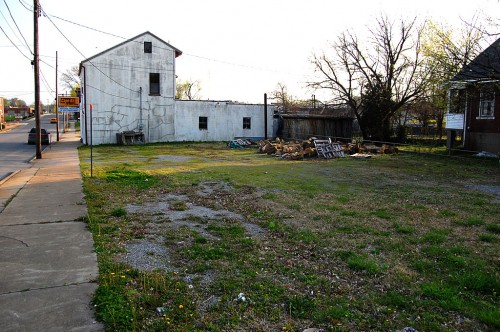 The white Cape-Kil building is still there, but the brick building is gone.
Stacks of stone remain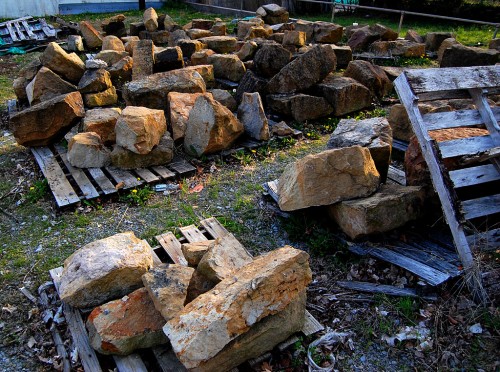 Pallets and stacks of stone from what I suppose was the foundation are one of the few traces that remain of the little building. Since I didn't know the exact street address, nor the name of any owners, I don't have much information about the property. I'm sure one of you will set me straight.
Trinity Lutheran Church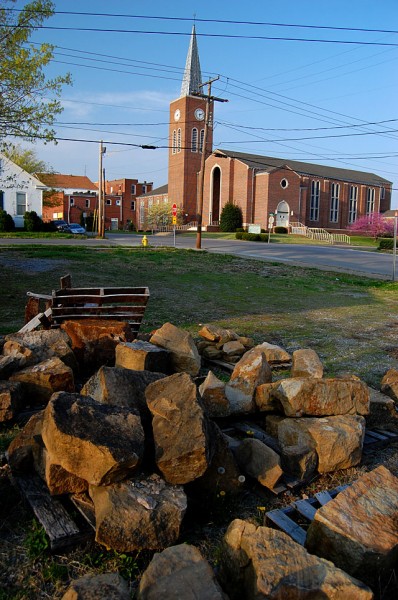 This view is almost the mirror opposite of my bell tower photo. It's looking back toward the new Trinity Lutheran Church from the lot where the brick building stood.
Rocks and roots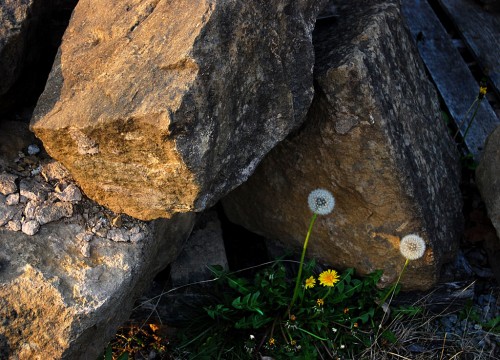 You can't go through a Fine Arts in Photography program without being drawn to shooting rocks and roots and peeling paint from time to time.
Window frames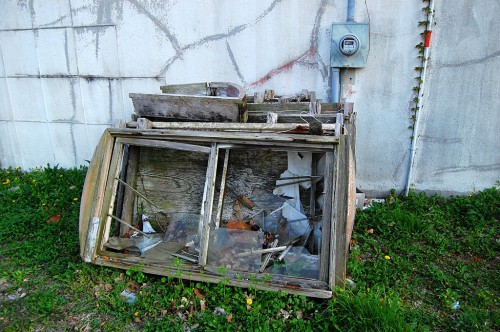 A few wooden window frames lean against the Cape-Kil building.