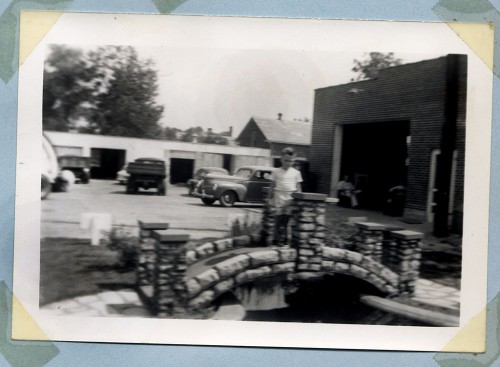 I must have been about five or six when this photo was taken behind Fire Dept. No. 1 at Frederick and Independence. That would have made it about 1952 or 53. I'm standing on the stone and concrete bridge over a fountain or lily pond.
Firefighters were different then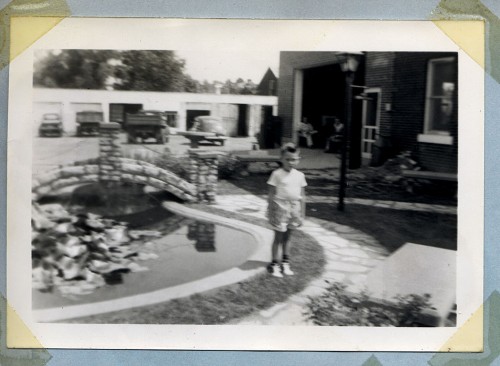 First off, they were firemen. Women weren't added into the mix until decades later. Secondly, the old stereotype of firemen sitting around waiting for the alarm bell to ring was probably true. These guys didn't do hazmat drills, run medical calls or worry about much other than squirting wet stuff on red stuff.
That's not to knock what they did when the bell DID go off. I've always said that I didn't care if a firefighter spent his or her whole career playing checkers. The first time they went running into a smoking building other folks were running out of, they earned every penny they'd been paid. Burning buildings are scary places.
Departments didn't have fancy breathing gear. In fact, REAL firemen were proud of how much smoke they could suck and who could hawk up the biggest globule of black soot when the flames were out.
Marker dates back to 1944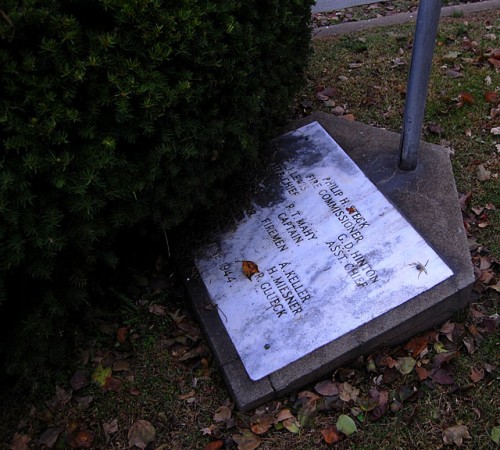 I'm assuming this overgrown marker listing everyone in the department goes back to when the mini-park was dedicated. It says June 1944 on it.
Some things remain the same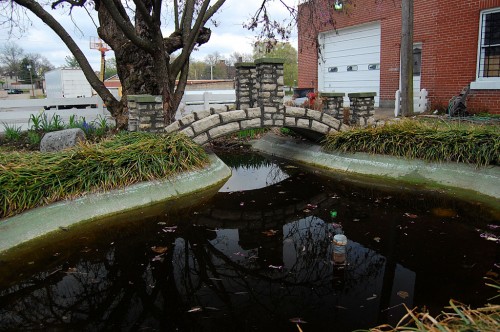 Cape firefighters have moved on to fancier digs, better training, more sophisticated equipment and more complicated duties. Putting water on fires is probably the smallest percentage of what they do.
The old Fire Dept. No. 1 building has been converted into the Cape River Heritage Museum.
The old lily pond and bridge are still there, looking much like they did when I was wearing my shorts and Buster Brown shoes. I wish I had held up as well as the little park. Note the size of the tree that isn't even in the old photos.