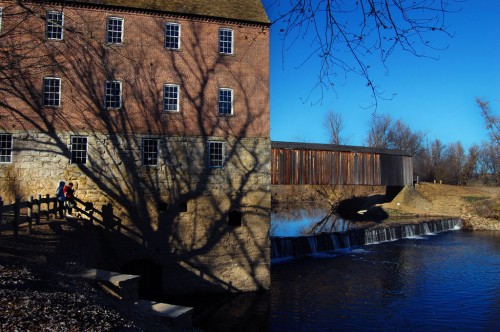 Burfordville has a historical two-fer: the Bollinger Mill Historic Site and the Burfordville Covered Bridge. I'll post photos of the bridge tomorrow.
The Missouri State Parks and Historic Sites website says three mills have been located at this site over the last 200 years.Union forces burned the mill to keep flour and meal out of Rebel hands during the Civil War. Only the foundation remained.
Solomon R. Burford, for whom the town is named, rebuilt the mill in 1867 upon the original foundation. His initials are still visible on a wall inside the front door.
Tours of mill available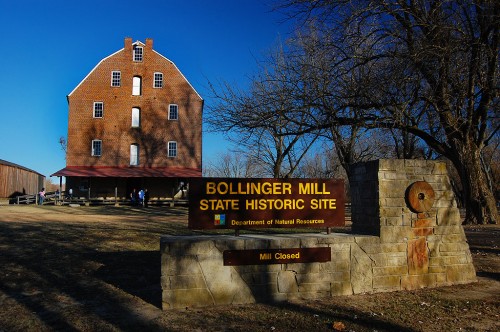 We just missed being able to tour the mill and watch corn being ground into meal by water power. During the winter season – November through March, tours are given by appointment only.
The Vandivort family, relatives of George F. Bollinger, bought the mill in 1953 and turned it over to the Cape Girardeau County Historical Society in 1961 which, in turn, donated it to the state park system in 1967.
You can see the hours at the website.
Dam creates water source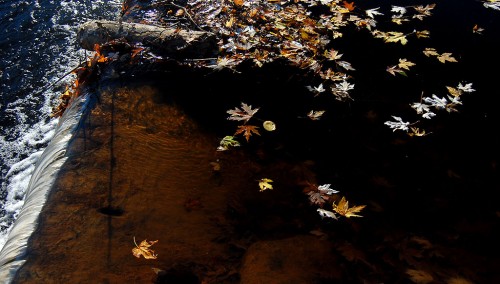 A dam holds back water that is diverted through a sluice gate into the mill. The dam was originally built of logs, but it was rebuilt in stone in 1824. The limestone foundation and dam still exist.
Sluice gate
Water enters the mill through this gate and passes through a water turbine.
Favorite place for photographs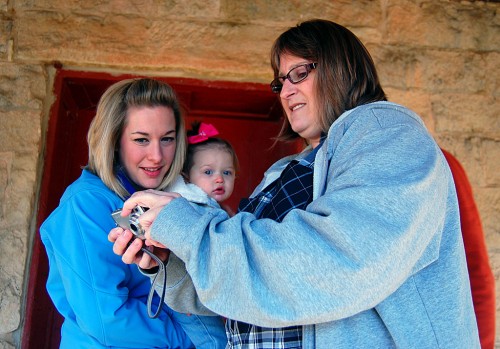 The Mill and covered bridge are favorite photo stops for tourists. I met folks there from around the area, California and Texas (Florida, too, if you count me).
Despite that, I can't think of any memorable photos I ever took at the park. I guess it always felt too "touristy" for my taste.
Bollinger Mill Photo Gallery
Click on any photo to select it, then click on the left or right side of the image to move through the gallery. Don't forget to come back tomorrow to see photos of the Burfordville Covered Bridge.