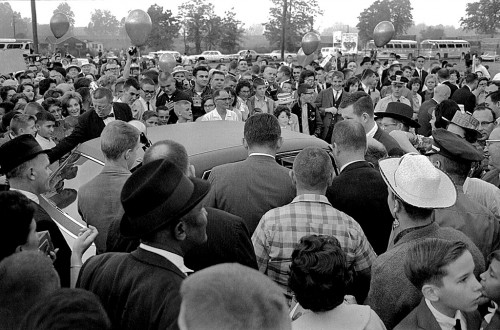 What would have brought my classmates from the Central High School Class of 1965 to Cairo, Ill., on a foggy morning on Oct. 2, 1964?
I'm pretty sure I can spot Ron Marshall, Don Sander, John Magill and Chuck Dockins. I know at least three others were there.
I'll have the answer Friday, along with more photos, but I'm open to your guesses and more names.