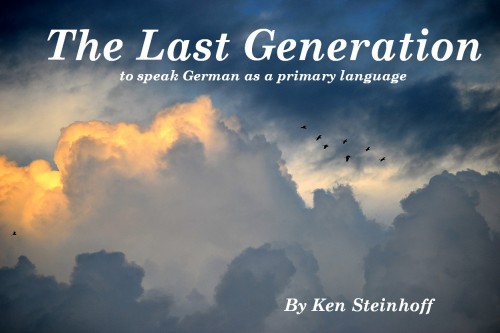 I've been busy editing videos all day for my The Last Generation presentation at the 2014 Immigration History Conference at the Lutheran Heritage Center and Museum in Altenburg on Saturday.
The project to interview men and women in East Perry county who spoke German as their primary language growing up started about two years ago, but, just like with my high school term papers, I've pushed the deadline about as far as you can push.
That's why all you are going to get today is a copy of the poster to promote the project. I've made a lot of changes to the video I mentioned back in March, but it'll give you an idea of what I've been working on.
(If that cloud photo looks familiar, it's because I published it on a post about trying to shoot the full moon coming up over Tower Rock.
Click on the photo to make it larger if you want to count the birds. Hint: if you only get seven, you missed one.