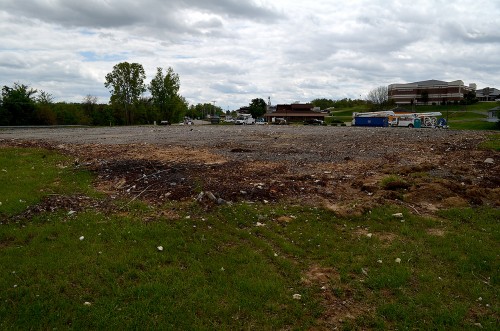 There's another empty lot in Cape Girardeau: a building that was set on fire by a disgruntled employee in November 2011 was finally torn down this February. It was located at 1707 North Mount Auburn Road, near the intersection with North Kingshighway.
We oldtimers remember that area as the site of the Windmill Drive-In or the Windmill Funland. We used to go down the hill from Kingsway Drive for ice-cold watermelon. I don't remember much about Funland, which featured childrens' rides, go-kart track, go-cart rentals and a miniature golf course.
Fred Lynch's blog has the windmill in the background of a Frony photo.