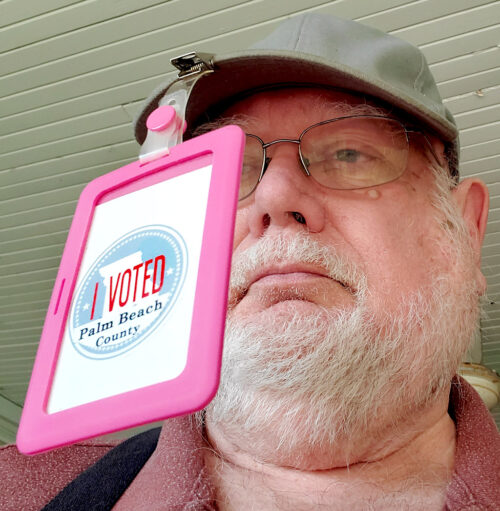 My Florida absentee ballot went into the mail Tuesday from Cape Girardeau, Mo.
Several years ago, I complained that we Palm Beach county absentee voters didn't get nifty stickers to show we had voted, so I went to the election HQ in Cape and got one of their stickers, which I modified in Photoshop to show my split personality.
I'm not really proficient at shooting selfies, as I've noted before. Something I should keep in mind for these low-level shots is to shave my whiskers and trim my nose hairs.
I owe the election supervisor an apology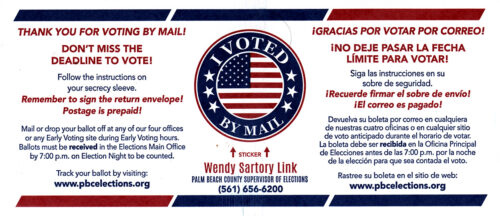 After I complained about the lack of a sticker, someone pointed out to me that there WAS a sticker in the packet. The round, push-out thing just wasn't obvious to a dummkopf like me.
Dummkopfs is a word that is common in populations with a large percentage of folks of German heritage. As I recall, Dad used it often, even though he couldn't speak the language.
So, thank you Wendy Sartory Link, Palm Beach county elections supervisor, for making us absentee folks feel loved.
Now that my ballot is winging its way to be counted, I guess I can officially tune out of the madness of the 2020 Election.
Wake me when it's over.