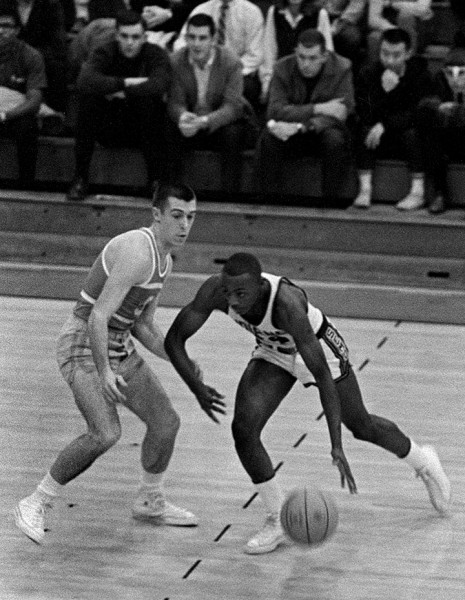 There's nothing particularly spectacular about this game except that I could find the story that went with it. The microfilm copy is a bit ragged, but I could read that the "Indian Zone Halts Martin," Martin being the University of Tennessee Martin Branch. SEMO won 75-71 in the game that showed up in the December 23, 1966, Missourian.
Two photos ran with the story. This one was captioned, "Curtis Williams of State College takes the ball into Martin territory as Byron Kuehner tries to halt the Indian swifty."
Misfire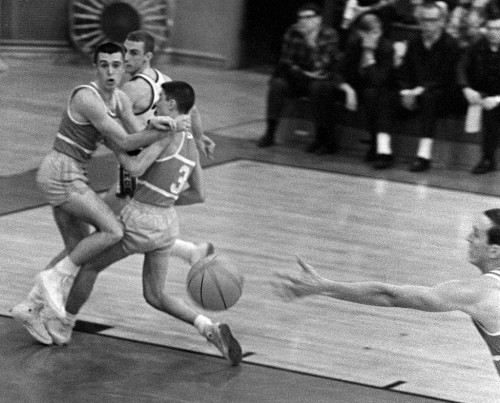 The caption labeled "Misfire" said "Charlie Bertrand, State College, between Byron Kuehner and Pat Taylor (3) of Martin, looks back at a pass that went off its mark in Thursday night's game."
Photo gallery
Here's a collection of photos from the game. I cropped them a little looser than we would have used them in the paper on the off chance that you can spot yourself in the audience. Despite the rather close score, at least one guy mopped up the court that December evening. Click on any photo to make it larger, then click on the sides to move through the gallery.