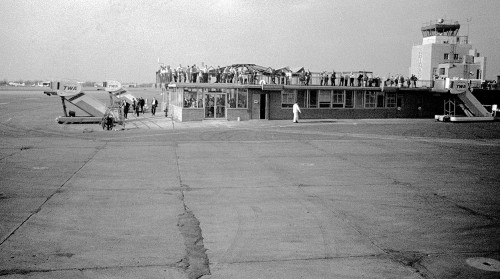 I'm scratching my head trying to figure out where this airport was located. It was in a different era, for sure. (You can click on the photo to make it larger.)
There are no fancy jetways to protect you from the elements.
Most of the men are wearing ties, if not coats.
Passengers are wandering around the tarmac.
The observation deck is filled with spectators.
"Indian" something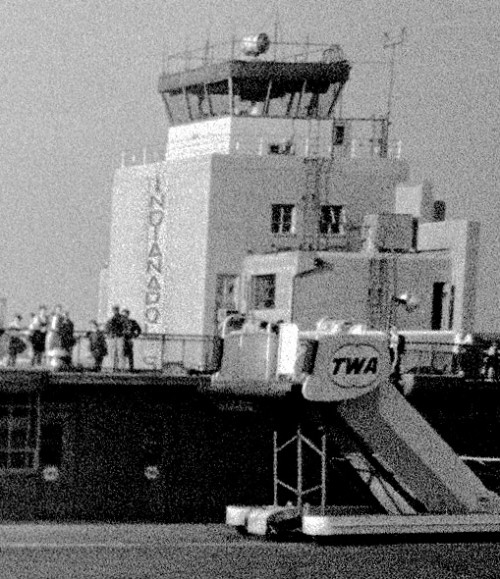 When I blew up the tower (let's rephrase that – When I enlarged the tower…), it looks like the word "Indian" is written on its side. It might be that part of the sign is cut off by the TWA terminal. I wonder if it says Indianapolis?
The photo was taken on March 27, 1967, but I can't remember taking any trips involving flying around then. I made a trip out to see Jim Stone at Ohio University over spring break before transferring there in the fall, but I usually went to Athens by car or train.
I attended a National Press Photographers Association Flying Short Course in Peoria when I was still in Cape, but I distinctly remember taking the train to get there.
I didn't start flying on a regular basis until the railroads killed off passenger service and the airlines started offering half-fare student standby tickets to hook a generation on air travel.