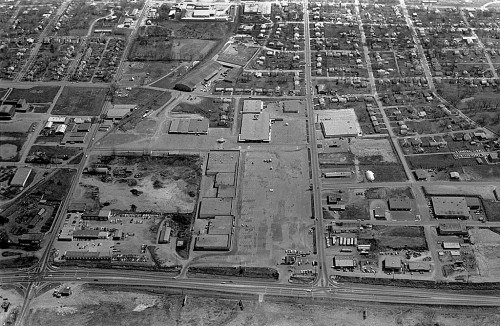 The Missourian's Melissa Miller did a nice overview of the history of the Town Plaza Shopping Center that turned 50 this year. It's a good read about the place that killed downtown. (That's my opinion, not Melissa's. I'd hate to get her in trouble.) Ironically enough, the westward expansion left the Plaza in the dust about 20 years ago when I-55 became the new Main St.
Here is an aerial photo I shot looking east down William St. from Kingshighway sometime in 1966 or 1967.
Standard Station at William & Kingshighway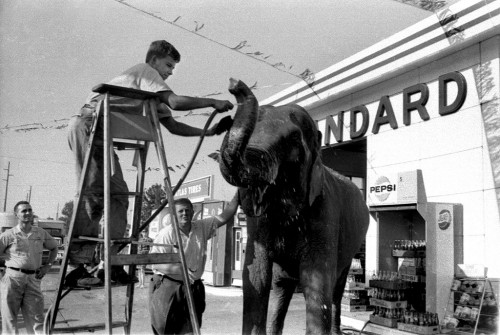 The Standard gas station where the elephant-washing photo was taken is at the intersection of William and Kingshighway, at the bottom-center of the photo. Here's a whole spread on the day the elephant visited the Town Plaza.
Central High School and Kingshighway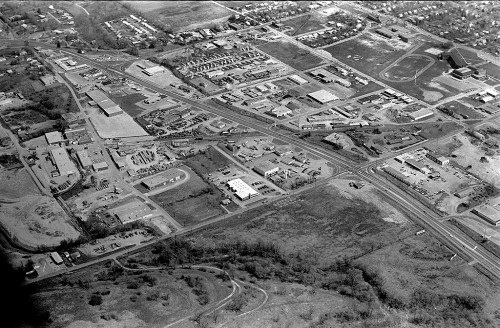 This photo shot north and behind the Town Plaza shows Central High School in the upper right. The view is to the northeast. The intersection in the center right is Independence and Kingshighway.