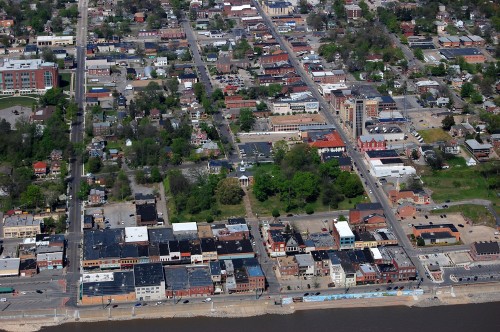 When I ran the picture of the Town Plaza from the 1962 Girardot, I commented that the shopping center wasn't much different than downtown's Main Street, except that it had ample and free parking.
That got me to thinking of this 2011 aerial of the Old Town Cape shopping area. You don't realize how compact Cape Girardeau is until you see that downtown was essentially bounded by Broadway on the north and Independence on the south. Themis hit a dead end at Spanish at the foot of the Common Pleas Courthouse hill. (Click on the photos to make them larger.)
Not a lot of changes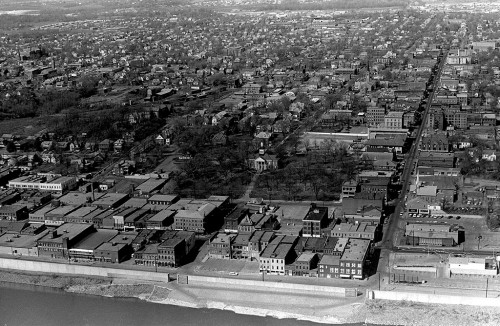 There are a few buildings gone and a few new buildings, but the aerials from the middle to late 1960s look remarkably like the 2011 photo.
This post has a collection of links to stories about Main Street businesses.