1954 Service Contract for TV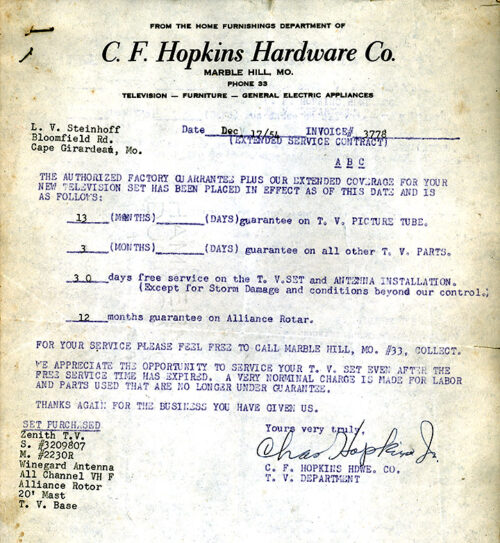 I was rooting through some of the files in the basement when I ran across this Dec. 17, 1954, receipt for the service contract for our Zenith T.V. from C.F. Hopkins Hardware Co. in Marble Hill. Unfortunately, I haven't found the actual bill of sale.
Not only did we get the TV, but it came with an All Channel Alliance Rotor, and a Winegard antenna atop a 20-foot mast.
Only Dad Could Touch It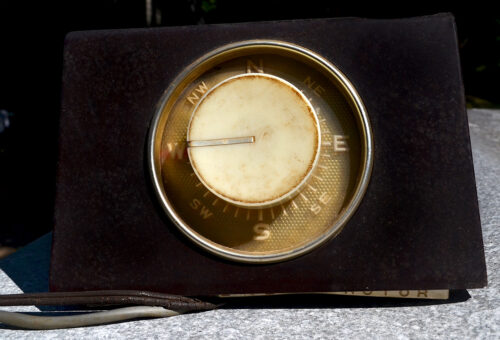 I'm pretty sure I was well into my teens before I could adjust the antenna rotor outside Dad's supervison. It made cool sounds while the antenna was swinging around. Sort of a "Clunk, Clunk, Clunk." If it started buzzing, that meant that it was locked up and you had to press a reset button on the back or bottom.
How did we survive with one TV?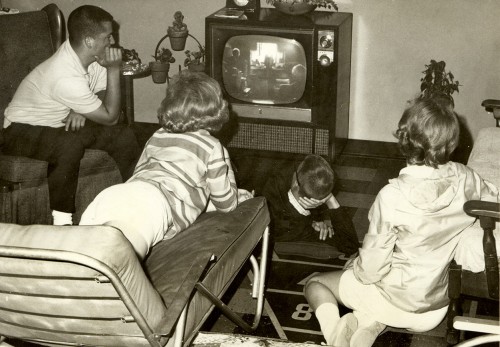 When I think back on it, we managed to survive for decades with only one television set, and it was located in the basement. Here's a link to the folks who are watching it.
Our Eyes on the World
That old Zenith brought us entertainment and the news of the day.