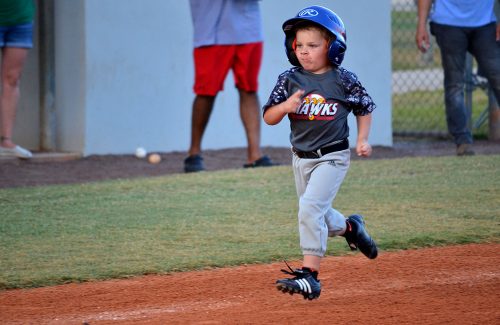 Grandson Graham, 5, was playing tee-ball for the Hawks the other night. After waiting 15 minutes or more with the kids getting more and more wound up, the word came from the other coach that he didn't have enough boys, and they were going to forfeit.
When you are five, you don't care a whole lot about formalities, so a bunch of boys were rounded up and a pickup game ensued. That's Graham sprinting for home. He sports #2 in the pictures.
Attention spans are short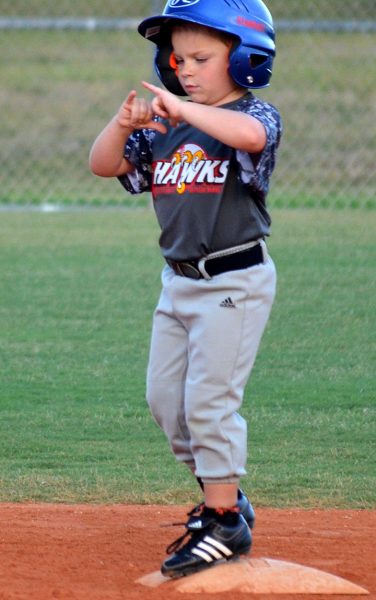 Watching the game brought to mind the Peter, Paul & Mary song, "Right Field, with its chorus,
Right field, it's easy, you know.
You can be awkward and you can be slow
That's why I'm here in right field
Just watching the dandelions grow
Won a game ball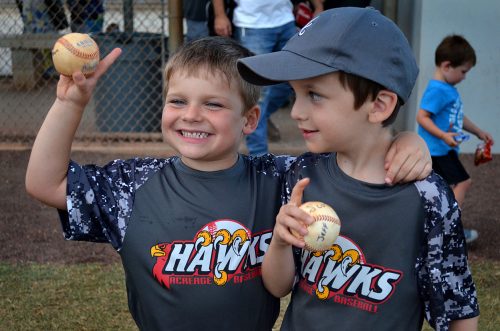 Graham won one of the two game balls. I think I heard it was for being "most attentive," but I'm not sure.
"Most attentive," as I decode it, was where he would stand there while a ball rolled past him, then he'd tear out after it, making a spectacular dive and roll like he was roping a calf. Once he and the ball came to a full and complete stop, he'd stand there watching the action until it dawned on him that the ball was supposed to go to someone who could tag the runner out.
These kids reminded me of the little leaguers I shot in Cape in the early '60s.
Indulge the grandfather, please
When Son Adam was playing the the youth leagues (he was a killer catcher), I tried to never miss his games. I'm not going to be in town for many of Graham's games, so here's a whole gallery of him and his teammates. Click on any photo to make it larger, then use your arrow keys to move around.
;