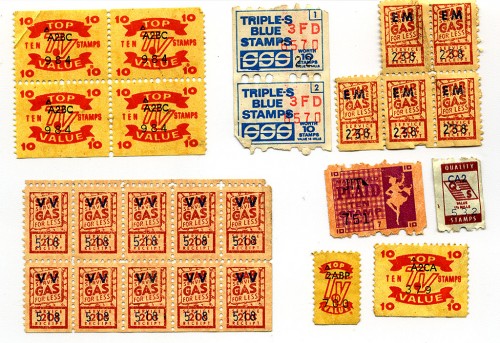 While we were rooting around down in a basement cupboard for the cigar box Dad always used to pick out pecans, we found another one that had these trading stamps in it. (Click on the photos to make them larger.)
The 1968 City Directory lists the Top Value Redemption Store at 2146 William Street. I don't know who gave out Triple-S Blue Stamps. Here's a link to more than you ever wanted to know about trading stamps.
The Star Gas stamps came from the Star Service Station at Broadway and Frederick. A book containing 90 stamps would earn you $1.50 worth of gas when the price was about 36.9 cents per gallon. I took a photo of a perky blonde who looked like she might have been promoting Plaid Stamps in what I thought was a Cape store, but it turned out to  be in Jackson. She was dressed like the dancing silhouette at the middle right.
I wouldn't wish that on anybody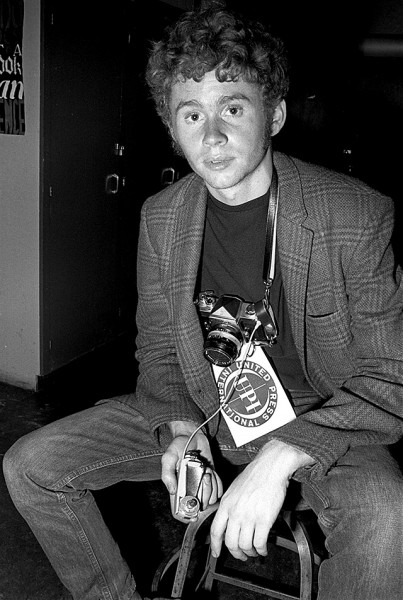 Lew was a photographer on the Ohio University Post. He was a nice guy with curly red hair and a pale complexion. He and a beautiful black reporter became an item. You could tell they were getting serious by the sparks that flew between them, and I don't mean the static electricity kind you get by shuffling your feet on the carpet.
One day they came over and said, "We going to get married and we'd like for you to be Lew's best man."
I gave them a long lookover, then, in my most southern of Swampeast Missouri tones drawled, sorrowfully, "You know I like you two, but I'm sorry, but I can't give you my blessing. There are some things that are just wrong. Wrong. I'm sorry."
They were crestfallen. They hadn't taken me to be One of Those People.
"Lew, your last name is Stamp."
Looking at his bride-to-be, I continued, "Your first name is Plaid. There is no way in the world that I want to be a part of making you Plaid Stamp until death do you part."
Of course, I relented. I tried to recruit Lew to work with me at The Gastonia Gazette, but he had the good sense to turn me down. He still pops up on Facebook from time to time.