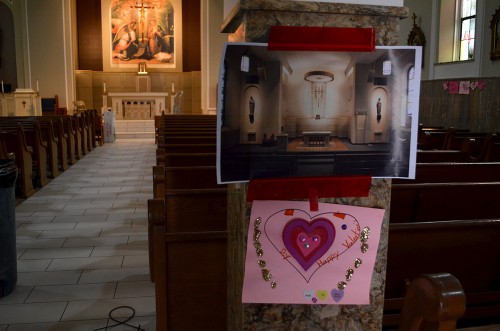 The Cathedral of St. Mary of the Annunciation in Cape Girardeau, better known as St. Mary's, will hold Palm Sunday church services April 13, after being closed most of 2014 for a facelift.
Buddy Dick McClard, Class of '66, sent an email saying he had just finished installing six 7-foot-tall windows facing Sprigg Street and wanted to know if I wanted a sneak peak at the inside of the church. St. Mary's and St. Vincent's have been on my list for a long time, so this sounded like a perfect excuse.
Rather than pretend I know much about the history of the church (even though Wife Lila and I were married there in 1969), I'll point you to a blog by Missourian librarian Sharon Sanders.
The bells of St. Mary's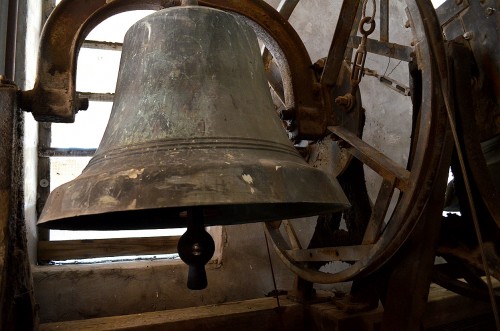 I tried to shoot things that haven't changed, things that have been uncovered and things that have been added. In addition, I climbed into the bell tower to capture parts of the structure that everyone in the neighborhood has heard, but few have seen. I felt comfortable doing that because Sharon had sent me a clip saying that the bells had been reinstalled in 1988 after it was feared the 2500-lbs bells might come crashing down into the church entrance. Indeed, the staircase leading to the bells was steep and narrow, but solidly built.
Photo gallery of Cathedral of St. Mary of the Annunciation
Here is a link to a Christmas Novena I shot at the church in 1967. You can compare the front of the church to these photos I took Friday afternoon. Click on any photo to make it larger, then use your arrow keys to move through the gallery.