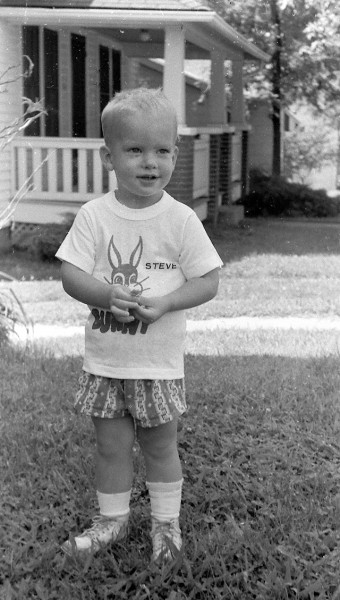 I was mining a few more nuggets from the photos shot by James D. McKeown III and provided by his son, Steven McKeown, this afternoon. The shots of "Stevie" – I assume that's a early edition of my Reader Steven – in his Bunny Bread shirt reminded me of the piece I had done on what my family called the Used Bread Store.
Kid Matt had one when he was a boy, and he insisted that his Grandmother find one for Grandkid Malcolm (science fair winner, did I mention that?).
Three icons in one photo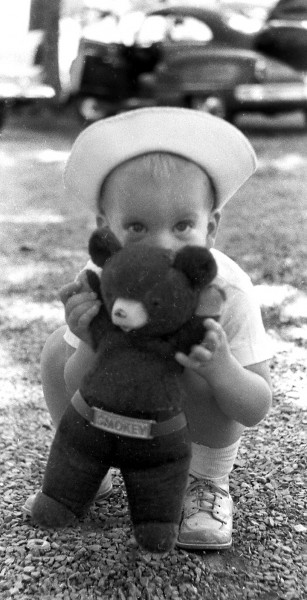 "Stevie" has the trifecta of icons in this photo: his Bunny Bread shirt, a Smokey Bear (NOT Smokey the Bear) and a sailor cap. The only thing that would more a product of the era would have been a Davey Crockett coonskin cap.
The end of the picnic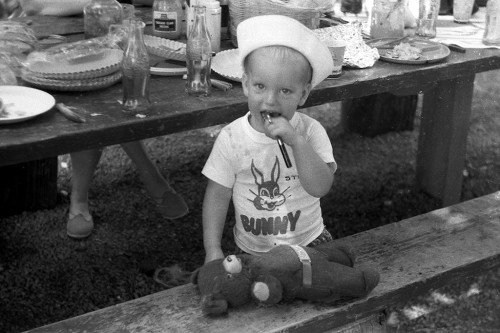 I tried to see what they had, but there's not enough left to tell. Looks like a few Cokes were consumed. The bottle on the table has an Ann Page logo, but I can't make out the rest of the label. There aren't any flies buzzing around, which is unusual for Missouri.
Typical Cape street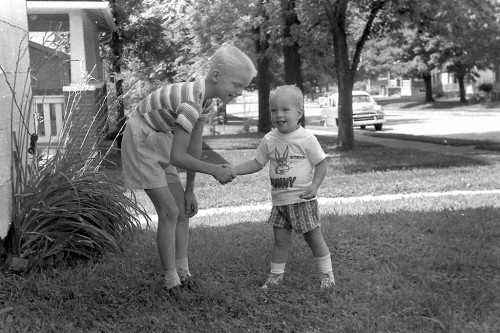 I wonder how much bigger the trees in the background have grown?
I'll dip into the stash a few more times. He has some interesting photos of a bad windstorm that blew through the Independence area of town, damaging some landmark buildings. There are also vintage pictures taken at KFVS and of Scouting activities.