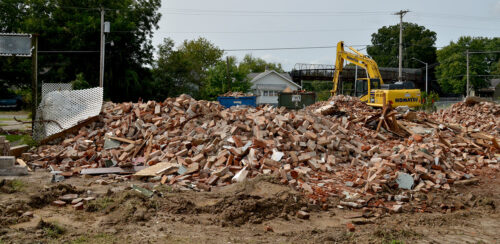 When I drove past 611 South Sprigg a few months ago, I thought the Rose Bed Inn Bed and Breakfast was looking a little ragged, nothing like when Wife Lila and I watched Laurie and Rocky Everett get married there on a cold October day in 2003.
Several folks tipped me off that the place was doomed, but I didn't get there until September 13, when it was all over but the shouting.
Sarah Yenesel did a nice recap of the history of the 110-year-old building in the Sept. 16, 2020, Southeast Missourian. I love it when someone else does that heavy lifting so I don't have to.
The Rose Bed in 2003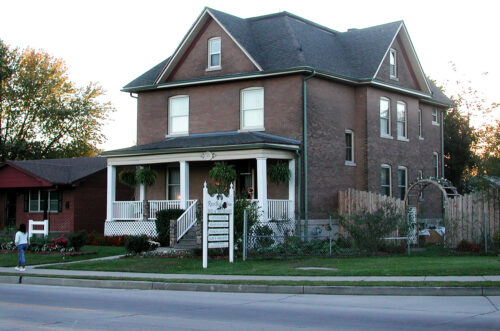 The B&B was attractive in 2003. The grounds were well-kept, and the interior was nicely furnished, a perfect venue for a wedding.
The Inn during happier times
Here's a gallery of photos from the night Laurie and Rocky got married. Click on any photo to make it larger, then use the arrows on the right and left side to move through the images.
For the record, I'm sure Wife Lila took most of these photos. I shot presidents, a Pope and the Queen of England, but I never had enough nerve to tackle weddings.