Well, Friend Jan and I survived the first 500+ miles together today. She suggested we stop for lunch at Dixie Crossroads in Titusville because she had eaten there lots of times and because she had written a rave review of the place for The Post. Indeed, she had. On the wall in the main lobby was a laminated copy of her review. She insisted on basking in the reflected glow of her former glory even while the server was attempting to hustle us to an empty booth.
Following Jan's recommendation, I ordered a dozen broiled rock shrimp. After I had eaten half the platter, I got in the review mood and said, "I really like the crunchy texture of these shrimp."
"You're supposed to peel the shells off them first, doofus," she said, with no small amount of satisfaction.
She'll be stiffer than a plaster shrimp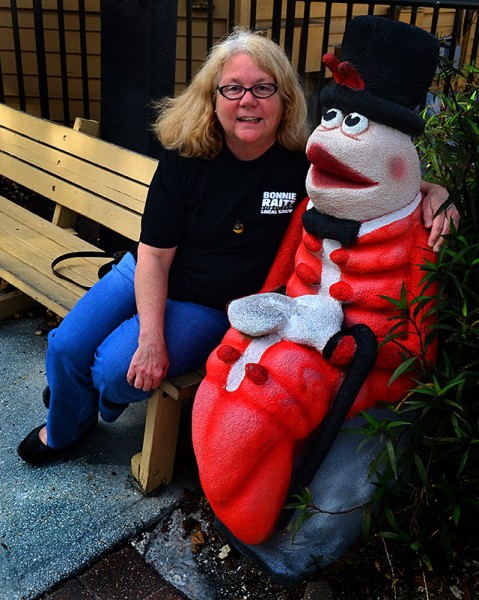 Miz Jan has been obsessing over the weather all day. She keeps feeling the windshield to see if it's getting colder.
Wait until Monday. Here's the forecast for Athens, Ohio, where we're going to be tomorrow: Mostly cloudy with snow showers in the morning, then overcast with snow showers. High of 30F with a windchill as low as 16F. Winds from the West at 5 to 15 mph. Chance of snow 40%.
Monday Night: Partly cloudy with a chance of snow. Low of 9F with a windchill as low as -4F. Winds from the WNW at 10 to 15 mph. Chance of snow 30%
She's going to be as stiff as that plaster shrimp.