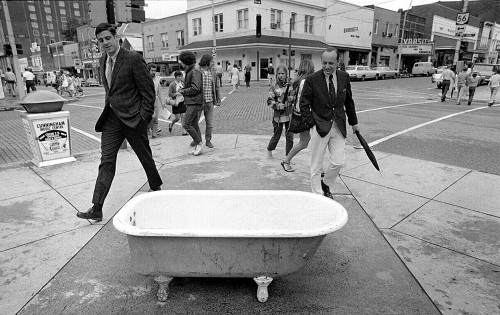 If you went to Ohio University, your world centered on Court and Union. You crossed that intersection to get from one side of campus to the other. Bars, restaurants, the shopping district and the movie theaters were in the block surrounding it.
It's where sit-ins, marches and demonstrations started, ended or passed through. In fact, two months earlier, in the wake of the Kent State shootings, a fog of tear gas blanketed that location.
I found several sleeves of negatives labeled "Riot Meeting," which have lots of serious-looking suits probably doing "fact-finding." Tucked in the middle of them and shot on the same day, was this collection of photos capturing passersby reacting to a bathtub sitting on the busiest corner in town.
Tub was to promote plays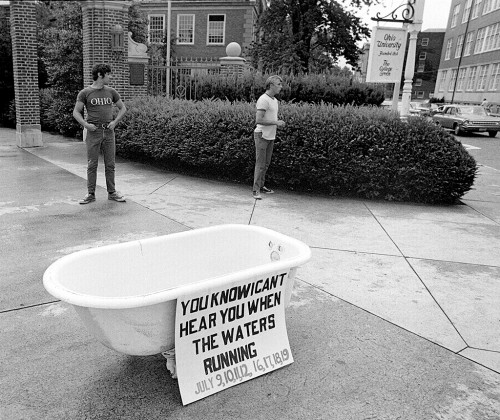 On the side of the tub was a cryptic sign, "You Know I Can't Hear You When the Water's Running," along with some dates.
The gimmick was to promote a production of four one-act plays by Robert Anderson. The Amazon reviews make it sound like fun.
Check out the reactions
Click on any picture to make it larger, then move through the gallery with your arrow keys.