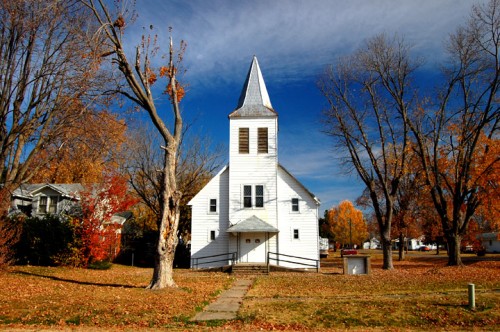 Advance reader Madeline DeJournett, a reporter for The North Stoddard Countian, had a note on her Facebook page that the old Catholic Church in Advance had been sold. Here's a photo I took of it in the fall of 2010. (You can click on it to make it larger.)
Madeline's post said the church was built in 1909, but had been vacant since the congregation built a new church in 1991. The Rev. Chad Farris and his family have moved up from Malden to establish a Pentecostal congregation in the building.
From the photos she had, it looks like the interior is in good shape, too. I'll have to check it out in a few weeks.
(Sorry for the heavy dose of churches lately. It's just the luck of the draw.)