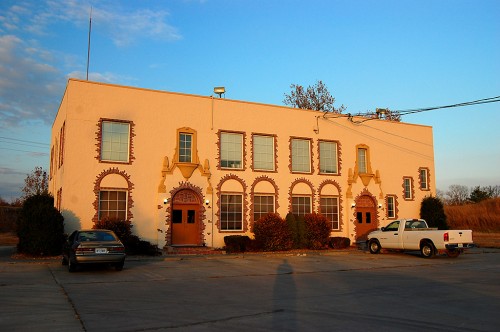 A story in the Nov. 29, 1926, Missourian said "High officials of the Marquette Cement Manufacturing Company and affiliated corporations, have arrived in Cape Girardeau for the dedication late today of the new $50,000 office building near the plant in South Cape Girardeau. The new building, one of the most ornate and substantial in Cape Girardeau, has been completed and is ready for occupation."
Although the late afternoon sun makes the color much warmer than it really is, the building looks like it has been well-maintained. It IS ornate.
Abandoned oxbows of Cape LaCroix Creek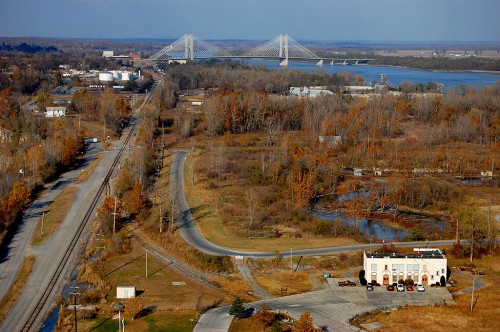 A view from atop the cement plant shows the headquarters building sitting near oxbows of Cape LaCroix Creek from the days when it used to join the Mississippi River close to the Diversion Channel instead of its present course north of the plant and south of what used to be Smelterville.
Other stories that day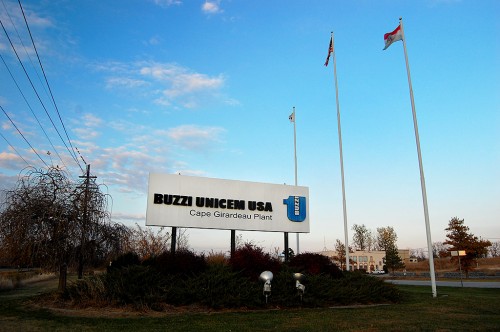 I can't just read what I was looking for. I always get sucked into reading the stories around my target. Here's what else was being written about on Nov. 29, 1926.