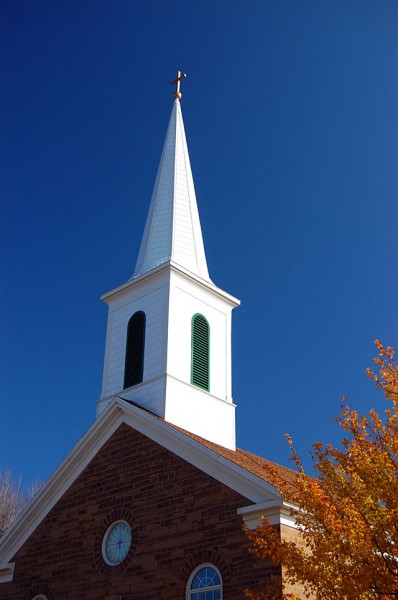 Boy, there are a lot of Lutheran churches around here. THIS Trinity Lutheran Church is located in Altenburg, right next to the Lutheran Heritage Museum and Cultural Center that I'm always talking about.
Crucifix came over with the Saxons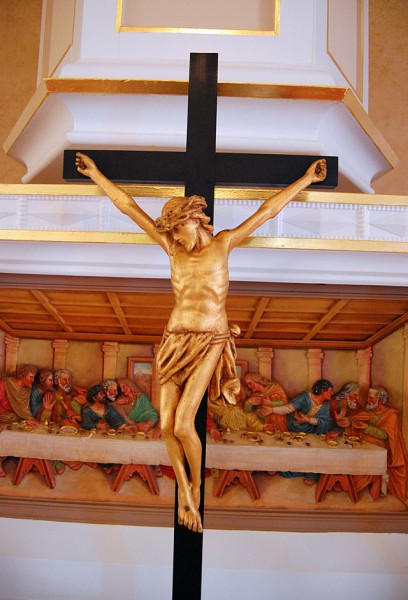 This Crucifix made in Oberammergau, Germany, came over with the Saxons in 1839. The Last Supper was installed in the altar in 1938.
Chalice dates to 14th or 15th Century
This chalice, used for Communion until it was retired in 1966, is estimated to date to the 14th or 15 Century.
Tin ceiling added in 1892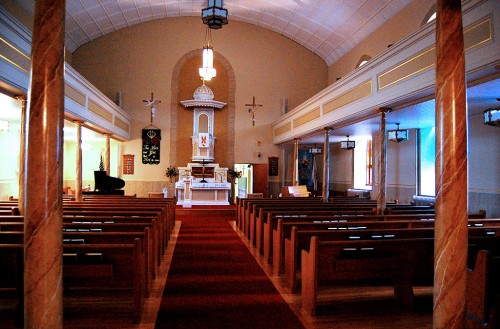 A friend of mine looked at the ceiling and couldn't decide whether it was plaster or plastic. It turns out that it's the original tin ceiling that was put in place in 1892 for $400. The church, which was dedicated in 1867, cost $18,000.
Organ cost $2,000 in 1912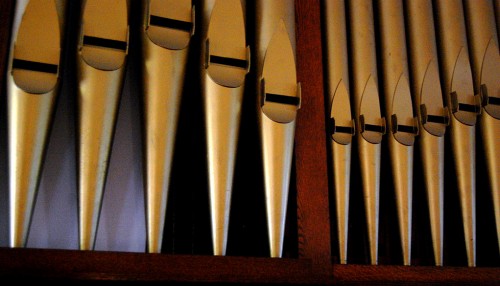 The pipes are part of an array in an organ that cost $2,000 in 1912. It was refurbished in 2009 for about $140,000. Interestingly enough, the five outside pipes on each side of the 17 are dummies that are not connected to a wind source.
I know that because it was one of the pictures in my 2012 Glimpses of East Perry County calendar. Since the year is half over, I bet museum director Carla Jordan would make you a great deal on any she has left. Even if you don't use the calendar, you can cut out the photos.
1838 Baptismal tray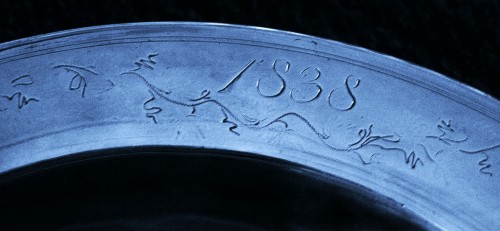 This silver baptismal tray dated 1838 has been used in the baptism of every member of the church since its founding.
Photo Gallery of Trinity Lutheran Church
I could tell you more about the pictures, but if you enjoy old churches, you owe it to yourself to go up to the museum for a tour of the building. They are open daily 10-4. Here's a link to their website. The staff members will make you feel right at home. Click on any photo to make it larger, then click on the left or right side of the photo to move through the gallery.