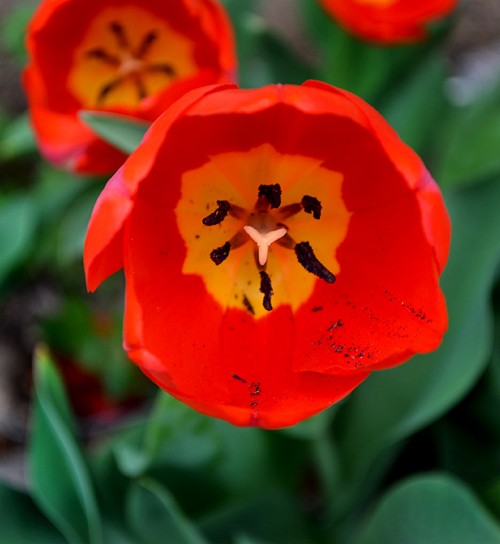 The morning started with the weather alert radio blaring out a severe thunderstorm watch for the Cape area. The temps climbed to the high 70s and the air felt wet and sticky, but we didn't get much rain here. In the late afternoon, we experienced some sharp lightning and window-rattling thunder to the north of us, but that was about all.
A couple mornings ago, I noticed one bright tulip in the planter next to Mother's front door. This afternoon, I spotted half a dozen. There was some drizzle dripping down my neck, so I didn't spend much time admiring the flowers.
Purple things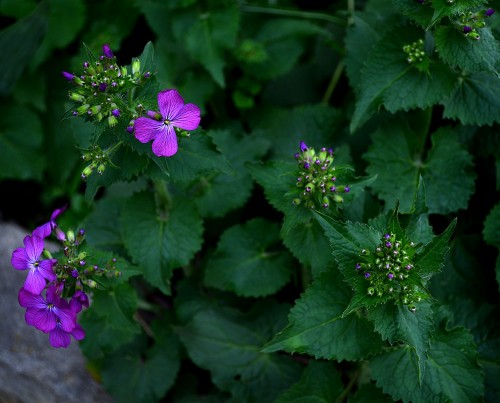 I've confessed before that my plant knowledge is embarrassingly meager. In fact, you could probably boil it down to Poison Ivy and Not Poison Ivy.
These purple flowers fall into the Not Poison Ivy family.
You can click on the photos to make them larger.