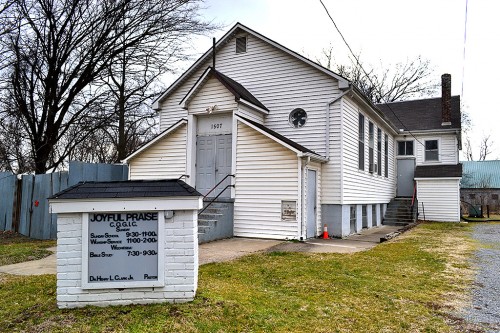 This small church at 1507 South Sprigg Street has served many denominations over the years. Currently it is the Joyful Noise C.O.G.I.C.
New Bethel Baptist Church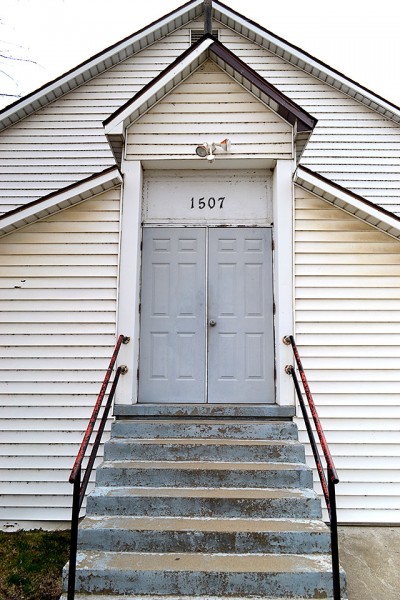 The 1968 City Directory and Missourian Church Directories as late as 1986 listed it as either New Bethel Church or New Bethel Missionary Baptist Church. I think it may have been a Catholic Church at some point, but I could be thinking of another building.
Other Smelterville stories: