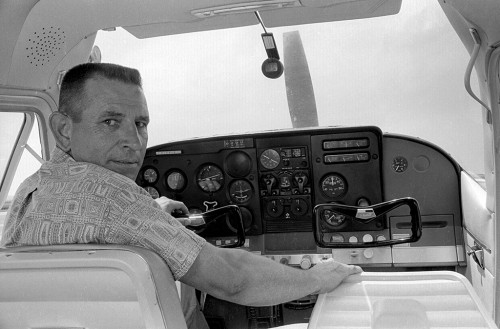 I could have sworn this photo of Paul Kaempfer ran in The Missourian some time around November 19, 1966, but I couldn't find it in the Google archives. In fact, except for a couple of short briefs, I couldn't find much on Paul.
Paul Kaempfer died Nov. 17, 2002
The Missourian DID carry his obituary on November 18, 2002.
Paul E. Kaempfer, 80, of Cape Girardeau died Sunday, Nov. 17, 2002, at Southeast Missouri Hospital.
 He was born June 19, 1922, in Cape Girardeau, son of the late Fred A. and Ruby Barks Kaempfer. He and Betty Waddill were married Dec. 4, 1944, in Kirksville, Mo.
World War II vet
He was a World War II veteran with the U.S. Air Force.
 He was a member of Grace United Methodist Church and St. Mark's Lodge No. 93 AF & AM in Cape Girardeau.
Worked at Southeast Hospital 30 years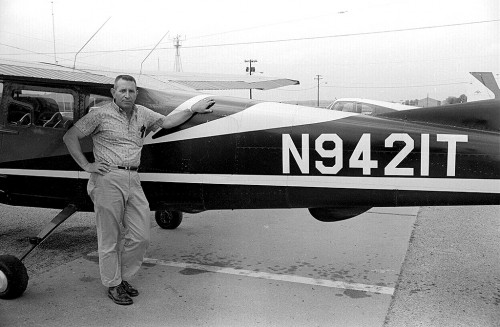 After working 30 years as plant engineer at Southeast Missouri Hospital, he retired in 1986.
 He was also a member of Cape Council No. 20, Cape Girardeau Commandary No. 55, St.Mark's Chapter No. 167 OES, Cape Shrine Club/ Moolah Temple AAONMS, and a past member of Cape Pilot Club.
Survivors include his wife; two sons, Larry E. Kaempfer of Cape Girardeau and Jim F. Kaempfer of Gordonville; a daughter, Nancy C. Strauser of Cape Girardeau; a stepsister, Lois Flannery of Jackson; three grandchildren; and five great-grandchildren.
Garage with graffiti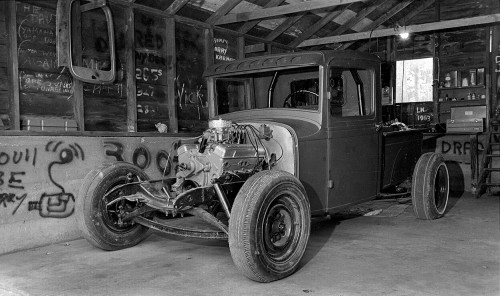 I see some "Larry Kaempfer" and "L.E.K" graffiti scrawled on the wall of the garage, so I'm assuming that's Paul's son. You can click on the photos to make them larger.