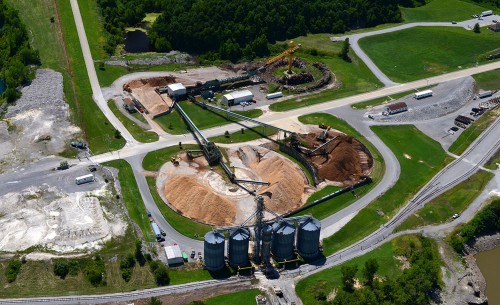 When I shot Missouri Fibre playing with their giant pick-up sticks at the SEMO Port Authority in 2011, I knew the facility was big, but I didn't realize how big it was until Ernie Chiles and I flew over it August.
You can read more about the port at its website.
Photo gallery of port authority
In addition to river and rail terminals, there are two huge quarries on the property. Click on any photo to make it larger, then use your arrow keys to move around.