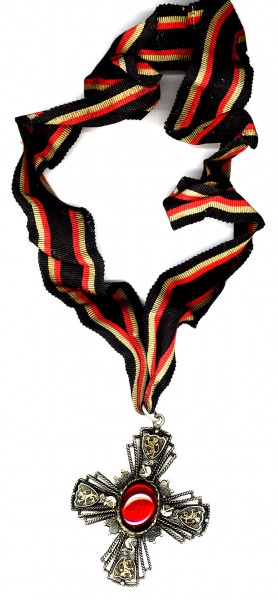 This was hiding at the bottom of a box of unrelated items. I'm trying to figure out what the medal is. I wonder if it was a piece of costume jewelry?
It doesn't have the heft or weight of a real military, religious or fraternal organization award.
Wolf or lion?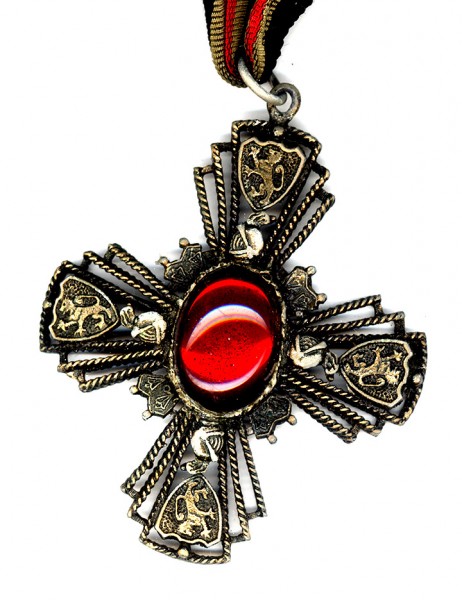 I was ready to call the figure that appears on four sides of the cross a lion, but then I looked at the enlargement (click on the photos to make them larger). After referring to a page of heraldic designs, I'm leaning to it being a wolf.
The wolf, the site says, "means valor and guardianship. Wolves were considered to be cruel and merciless."
"The lion has always enjoyed a high place in the heraldry as the emblem of undying courage, and hence that of a valiant warrior."
The medal is about 2-5/8 inches wide and 3-1/3 inches high.