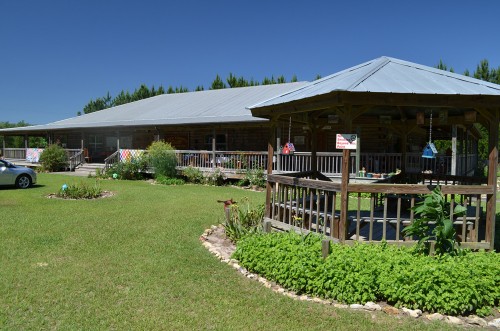 When I told Wife Lila that the Warriorettes and I were going to stop for the night in Chiefland, Florida, she sent me a link to the Levy County Quilt Museum just outside of town. She said it looked like it was small enough that we could see it all in about 15 minutes.
As it turned out, the place was HUGE.
Open Tuesday – Saturday
It's open 10-3 Tuesday through Saturday. Admission is free, and there are plenty of volunteers around who are more than happy to talk with you about quilting in general and the museum in particular.
Visitors from all over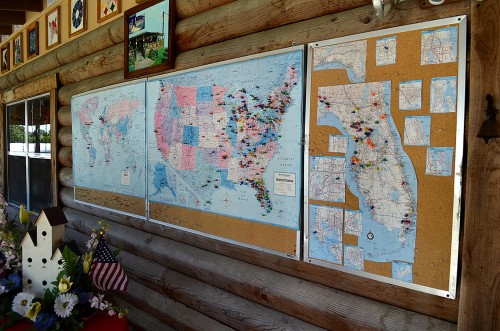 The volunteers are especially proud of the maps they have showing where their visitors come from. The East Coast is well-represented, but they get international visitors, too.
I stuck a pin in for Cape Girardeau, Curator Jessica marked Athens, Ohio, and Anne tagged her past and future home of Texas.
Political quilt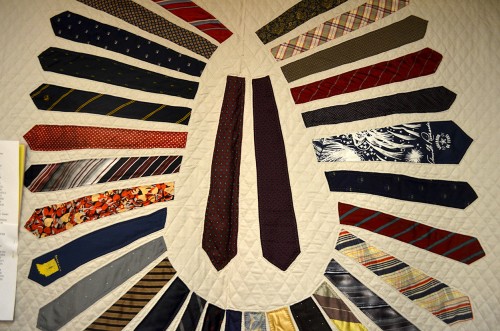 One quilt contains neckties worn by Presidents Ford and Carter, plus ties worn by more than two dozen governors.
History of the museum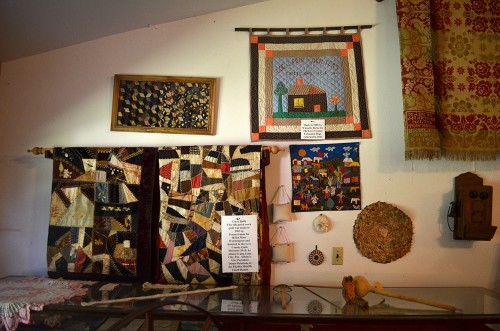 A brochure says, "In 1983, the Log Cabin Quilters were formed and met in various homes throughout Levy County. Two of the founders were Mary Brookins (1934 – 1988) and Winelle Horne (1924 – 2012). Over the years, interest grew in building a place to call their own. From 1988 – 1990, the members raised $18,000 and, with the aid of a 99-year lease on this site from Thomas Brookins (Mary's husband), the construction began in 1993. Inmates from Lancaster Correctional Institution worked four days a week for four years helping in the construction of the building."
Photo gallery of quilt museum
The place is full of interesting exhibits and relatively inexpensive hand-crafted items for sale. Click on any photo to make it larger, then use your arrow keys to move through the gallery.