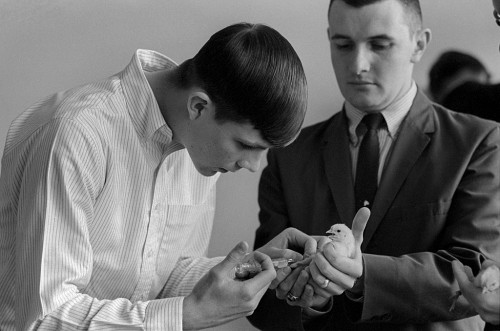 Four photos ran on  the April 16, 1966, Missourian's Youth Page. The captions explained that "pupils in Howard Bock's advanced biology class at Central High School have been injecting 60 baby chicks with hormones for the past two weeks to see if a change in the growth rate results. Although Jim Sooy, student teacher, assured the pupils that the hypodermic needle was only going in right below the skin, and 'the injection probably hurts you more than the bird,' some of the girls 'are a bit shaky yet,' Mr. Bock commented. Lynn Danielson, left, carefully gives the chick its hormone injection while Mr. Sooy holds it."
Does it work like a dart?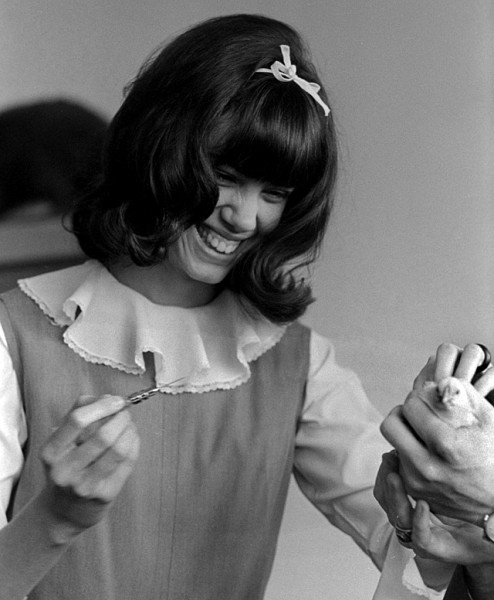 "Miss Carmen Anderson looks as though she can't decide whether to use the syringe as a dart or to go about the task in a more conventional manner."
Ready to apply alcohol to target area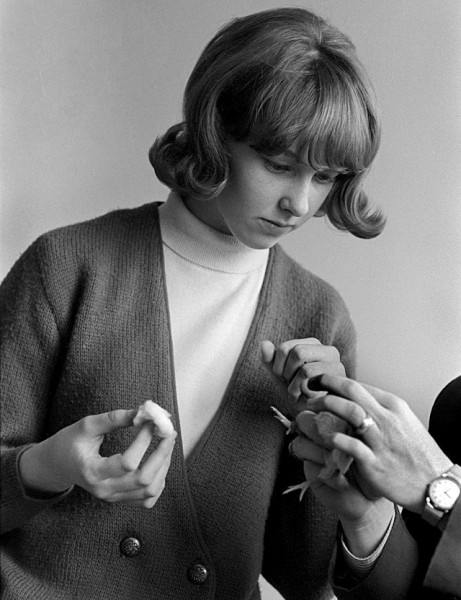 "Miss Sally Blankenship looks closely at the chick before applying alcohol to the 'target area.' The alcohol has a sterilizing effect, the instructors explained."
Some elected not to give injections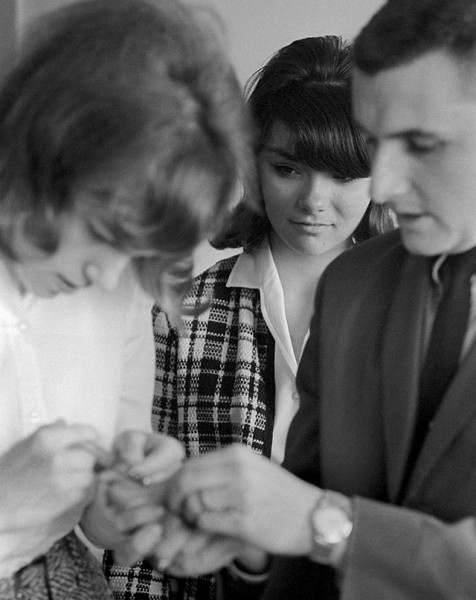 "Some of the pupils would rather not give the injections themselves. Here, Miss Linda Propst, left, and Mr. Sooy team up to work on a chick while Miss Sharon Hunt, the bird's owner, looks on apprehensively."
Chick hormone experiment photo gallery
Here are additional photos of the class. The story didn't mention what was to happen to the 60 chicks after the experiment or the results of the test. Click on any photo to make it larger, then click on the left or right side of the image to move through the gallery.