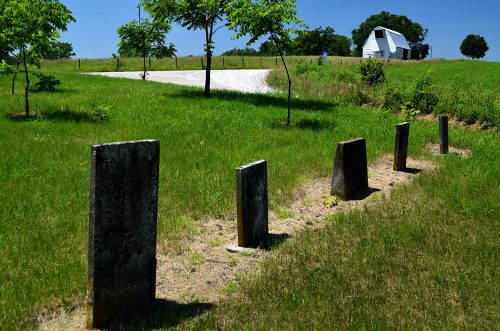 Road Warriorette Shari and I headed up Hwy 61 to check out some antique stores. After finding a couple of likely prospects closed, we started driving roads at random until stumbled across this interesting cemetery at the intersection of Perry county roads 510 and 520. (On Google Maps, it's at the intersection of Bethany Road and Luther Chapel Road.)
Info from Find A Grave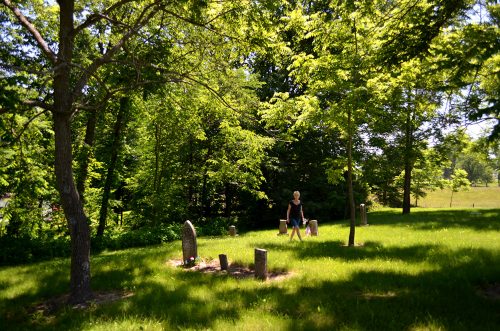 If I can't find information anywhere else, I turn to the Find A Grave website. Here's what it had to say about our graveyard after I plugged in some names from tombstones.
Located between Longtown and Biehle in Perry County. Also called "Hart's Cemetery" because of it's proximity to the Hart residence.
Jacob Wills 1843 – 1870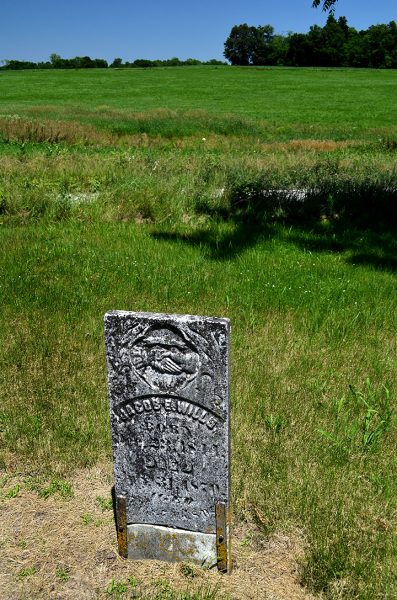 One of the organizers (Elizabeth Ann Welker Knox) of the American Lutheran Congregation at Harts, was said to have been the only living member of the original group to retain any authority over the affairs of the church property. The church itself (in 1937) had not been used as a place of worship for more than a generation and the cemetery had been used as a burial ground only at rare intervals.
The cemetery was often described as being in the "Eddleman Settlement".
In December of 1984, the old Luther (Hart) Cemetery was accepted by Sargents Chapel Congregation for incorporation with their cemetery association for perpetual care.
Well-maintained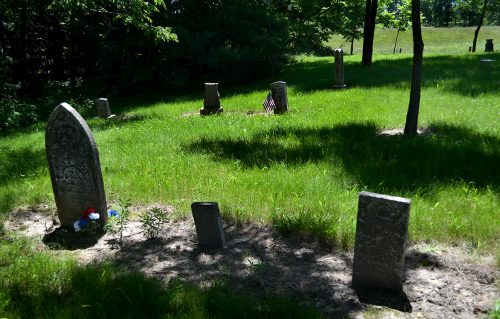 The cemetery was well-maintained, and some of the graves had decorations, so someone still remembers the people who are buried here. As always, you may click on any photo to make it larger.