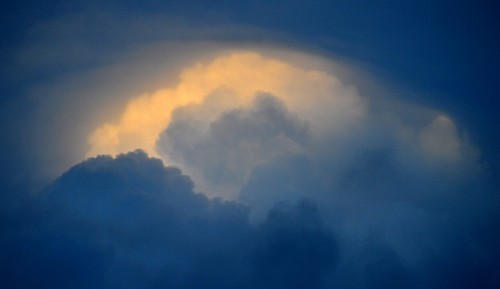 I noticed the moon was big when I was unloading the van last night. Wife Lila pointed out that tonight was the Night of the Blue Moon and suggested we go to a nice place on the beach for dinner and to watch it come up.
Just like when I shot the full moon over Tower Rock last month, the cloud show at sunset was arguably better than the moon. Click on the photos to make them larger.
One minute the clouds were white.
Then the sky caught fire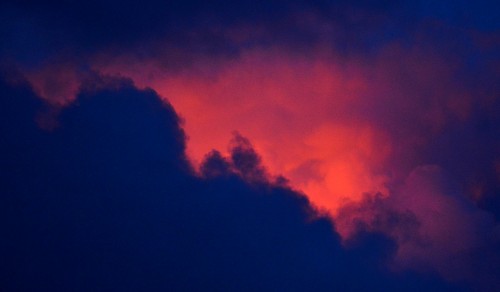 In a matter of seconds, it was like someone had touched off a massive brush fire in the sky.
The sky got angrier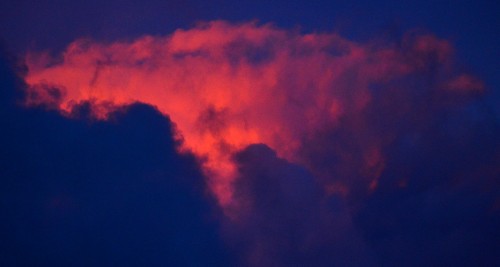 Just before all the color disappeared, the sky got angrier.
The moon made a brief appearance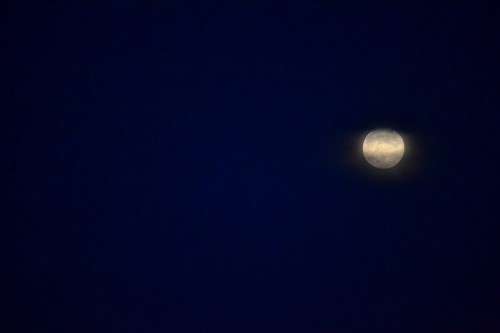 I was chomping away at my dinner when the server came over and pointed up at the sky. According to my handy-dandy Moon Phase program, it wasn't supposed to rise out of the ocean for another 12 minutes or so, so it caught me by surprise.
It made a brief appearance, then was eaten by the clouds, giving me an excuse to turn back to my food.
Here comes the storm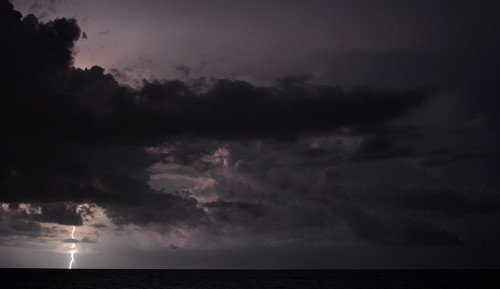 A heavy thunderboomer was off the coast moving to shore. I kept trying to get a good lightning shot, but most of the flashes were well to the north of us. This was the best I could come up with. It didn't begin to compare with this video I shot of a storm out to sea.
So, it wasn't a GREAT night for full moon pictures, but it was a fun evening. The company was good, at least.